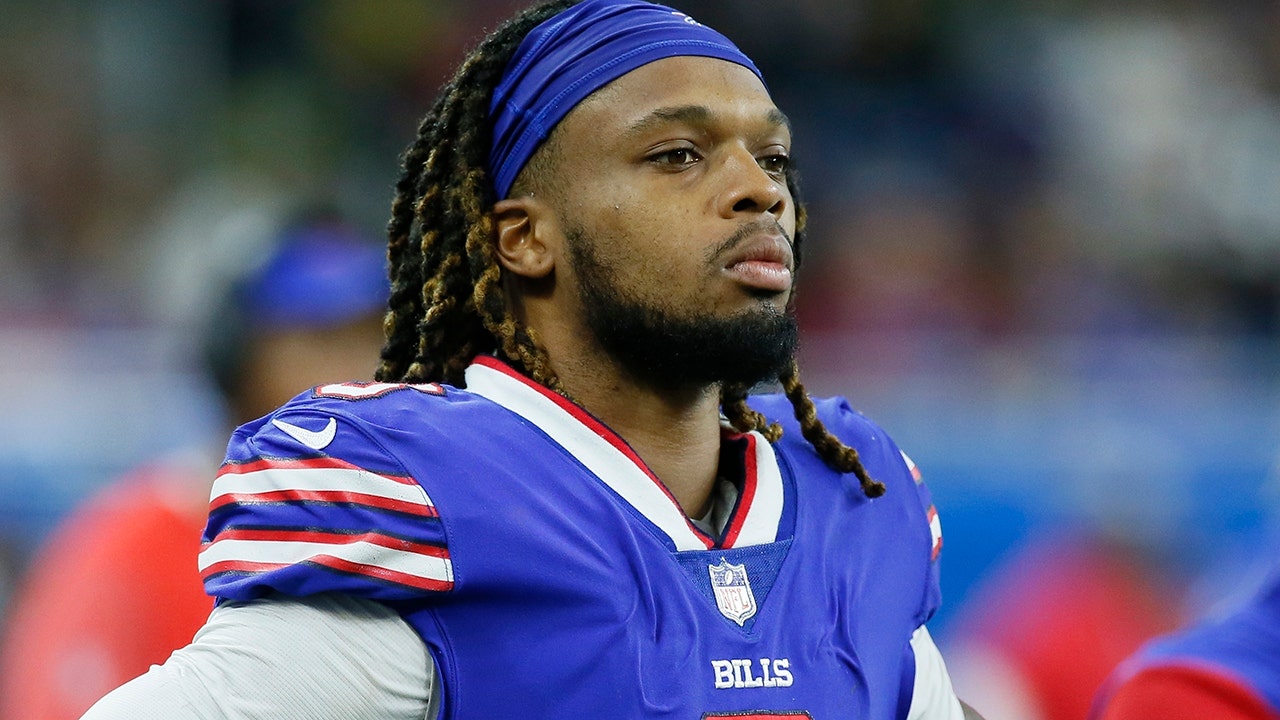 A representative for Buffalo Bills safety Damar Hamlin reportedly offered an update Wednesday on the player's health as he remained in the University of Cincinnati Medical Center following a medical emergency.
Doctors at the hospital got "promising readings that they had been hoping to see," ESPN reported, citing Jordon Rooney and the Hamlin family. Rooney reportedly added that it appeared "progress" was made. Hamlin was still in the ICU sedated and considered to be in critical condition.
Rooney also clarified to the outlet that Hamlin needed to be resuscitated only once – at Paycor Stadium. Dorian Glenn, Hamlin's uncle, told CNN on Tuesday night that Hamlin's heart needed to be restarted for a second time.
Rooney also cautioned that Hamlin still had a "long way to go in his recovery" but the family was optimistic.
Rooney has said he is Hamlin's friend and marketing rep. He released a statement on behalf of the family on Tuesday afternoon. It is unclear how close he is in touch with the medical doctors working on the player.
Glenn talked to the NFL Network on Tuesday night and offered more optimism on Hamlin's condition. He said Hamlin improved to 50% oxygen on a ventilator.
Hamlin went into cardiac arrest at 8:55 p.m. Monday night's game against the Cincinnati Bengals after making a tackle on Tee Higgins — medical staff performed CPR for nine minutes on the field before he was taken to a local hospital.
NFL LEGEND MICHAEL IRVIN ON DAMAR HAMLIN: 'YOU MAY LOSE A LIMB, BUT YOU NEVER THOUGHT YOU WOULD LOSE A LIFE'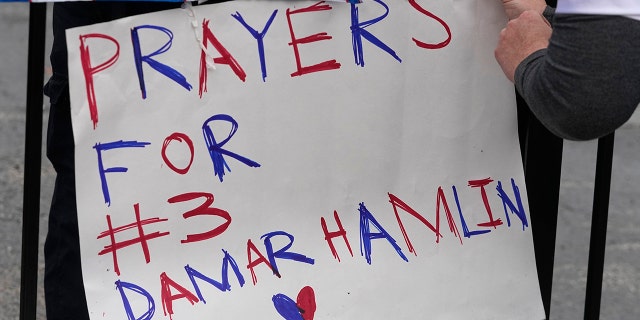 "I'm really, really thankful for the medical staff that's been working with him," Glenn said of the "heartbreaking" events. "They've been truly awesome and helping him with his recovery. It was a really, truly scary scene to witness that yesterday, as everyone in the country probably can agree with. I would have felt the way I felt no matter who it was, but for it to be my nephew, man, it was especially more of a gut punch to see that. I'm thankful that he's still here, he's still alive, and he's still fighting. We're just taking it day by day and continue to let the medical staff do what they do."
Hamlin's family released a statement on Tuesday expressing "sincere gratitude" for the outpouring of support they received amid a "challenging time" for the family.
"On behalf of our family, we want to express our sincere gratitude for the love and support shown to Damar during this challenging time. We are deeply moved by the prayers, kind words, and donations from fans around the country," the statement read.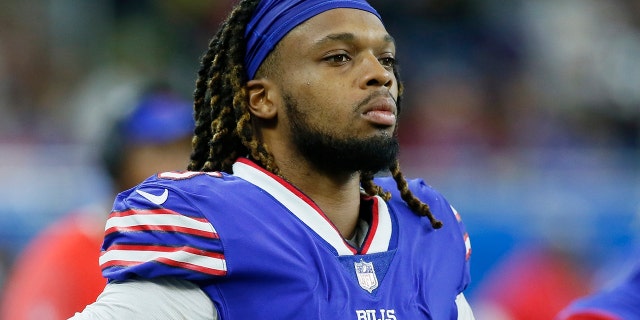 The game between the Bills and Bengals was postponed.
Fox News' Ryan Morik contributed to this report.

here
Must See
After months of speculation about how new rules will change the game and a...

NASCAR driver Daniel Suarez has been fined $50,000 for hitting another car on pit...

The Pelicans have had quite the season — the highs have been high and...