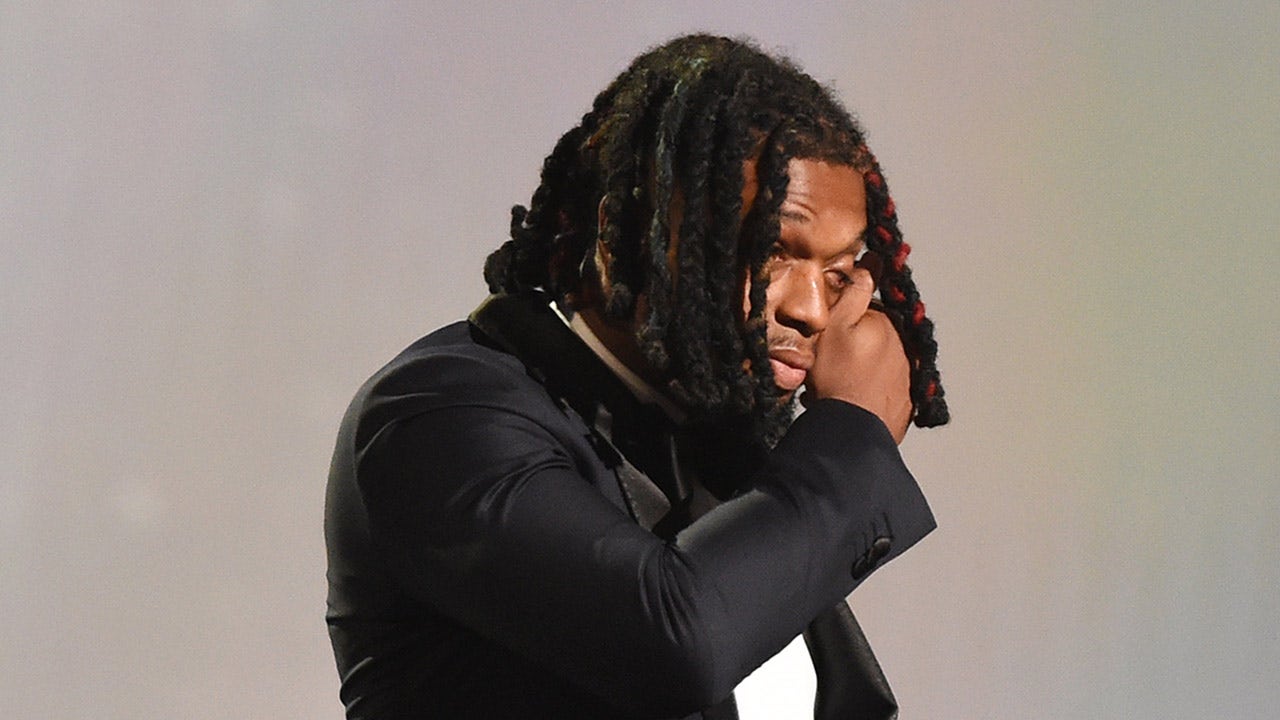 The members of the Buffalo Bills' training staff were honored as recipients of the Pat Tillman Award for Service during the 2023 ESPYS after their quick call to action earlier this year saved the life of safety Damar Hamlin. 
The story is one NFL fans will never forget as Hamlin lay on the turf in the Cincinnati Bengals' Paycor Stadium for what we later learned was a cardiac arrest after a hit to the chest by Bengals receiver Tee Higgins on a return.
Fearing the worst, the world watched as medical staff sprinted out to help Hamlin. His heart had stopped, but after administering CPR and a defibrillator, his heart started beating again, and he was rushed to the UC Medical Center. 
The ESPYS on Wednesday night had Hamlin present the award after a moving tribute to the staff that was narrated by No. 3 himself. When it was finished, Hamlin wiped away tears as he walked to the microphone to announce the Bills' training staff to accept their well-deserved award.
Led by Denny Kellington, the Bills' assistant athletic trainer who is credited with saving Hamlin's life after collapsing on the field, the training staff walked to the stage.
That's when Hamlin broke down even more.
BILLS' DAMAR HAMLIN APPEARS AT OTAS NEARLY FIVE MONTHS AFTER CARDIAC ARREST
He embraced all the trainers, and though his back was turned to the cameras, it was clear he was very emotional reuniting with all of them in that moment.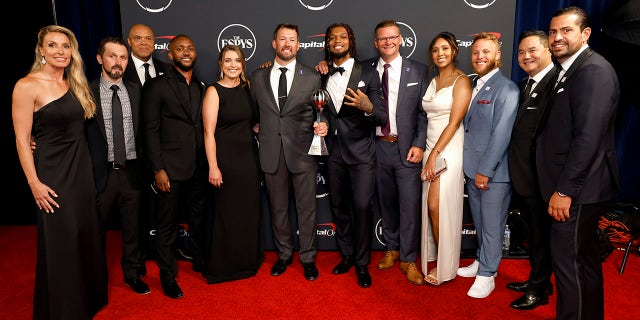 Because of their actions, Hamlin is not just alive – he's back on the football field. Hamlin was caught in his No. 3 jersey practicing with his teammates before training camp got under way. General manager Brandon Beane revealed that Hamlin was cleared for full football activities in April.
"He's fully cleared, he's here, and he is of the mindset – he is in a great headspace – to come back and make his return," Beane said at the time. 
It's truly a miraculous and inspirational story that Hamlin has embraced and somehow turned into a positive on and off the field.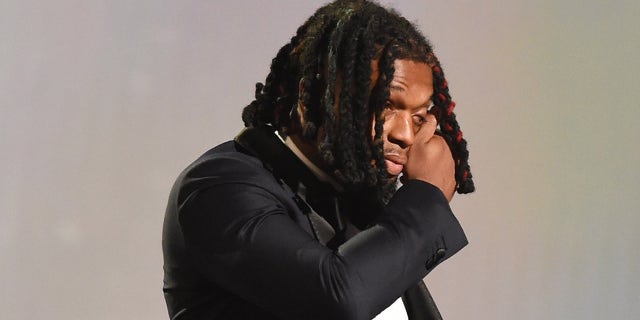 But Hamlin always knows that things could be entirely different if it wasn't for the ones that acted quickly in the moment he needed it most. 

here
Must See
After a 3-0 start to the season that took over the conversation in the...

For the second week in a row, Deion Sanders and the Colorado Buffaloes enter...

Buffalo Bills safety Damar Hamlin is expected to be active for the first time...