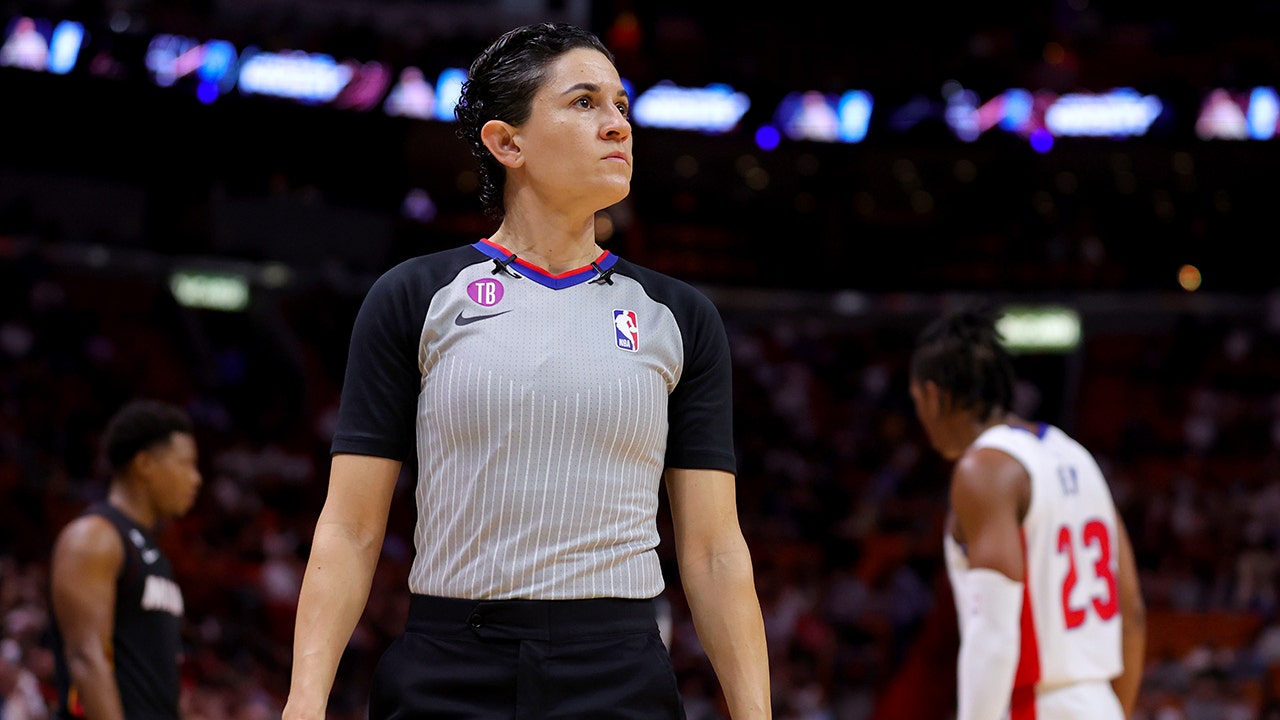 Che Flores will become the NBA's first openly nonbinary, transgender referee when the California native steps on to the court this season. 
In an interview with GQ published Monday, Flores recalled opening up to fellow officials at the NBA referees' annual preseason meetings in Brooklyn, New York, last month. 
"One piece I was missing for myself was that no one knew how I identified," Flores told the outlet. "Being misgendered as she/her always just felt like a little jab in the gut." 
SAME FACE NEW PLACE AS NBA SEASON KICKS OFF
According to the National Basketball Referees Association, Flores first started in the NBA as a non-staff official during the 2021-22 season. Flores officiated 10 seasons in the WNBA and nearly a decade in the G League. 
A Cal State Northridge alum, Flores also served as a referee in the NCAA for 13 years, officiating the 2021 NCAA Women's National Championship Game and the Women's Final Four in 2019.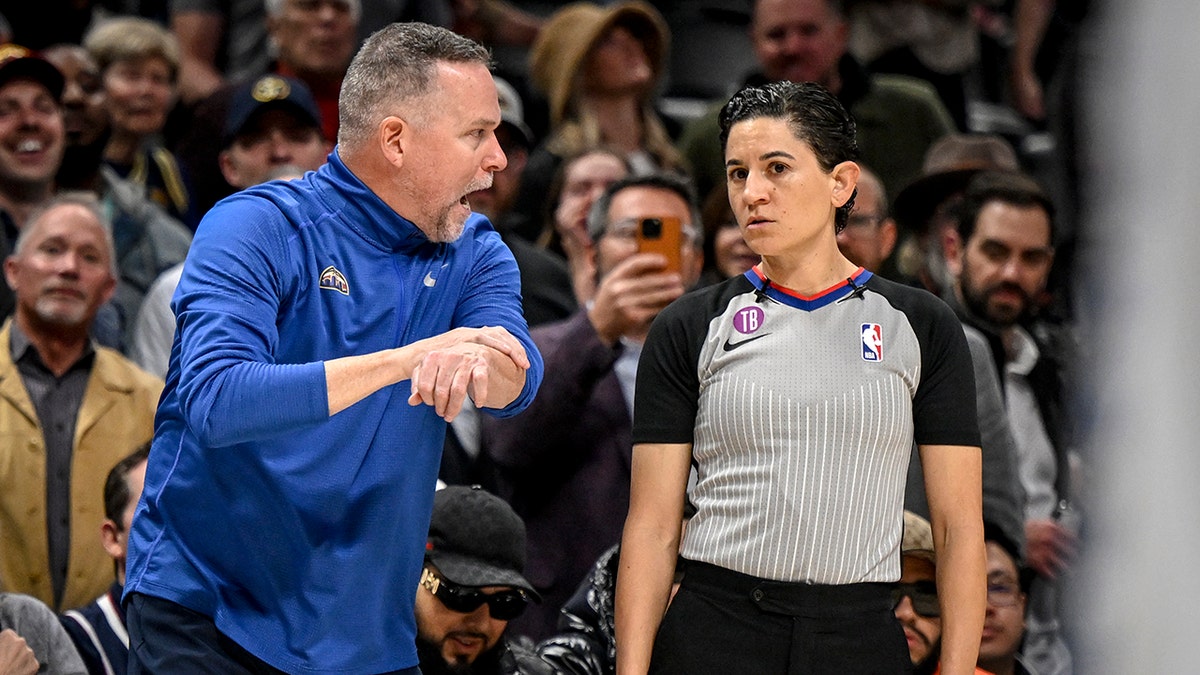 "When I started refereeing, you had to look a certain way," Flores recalled in the interview. "This is the first time I'm comfortable expressing myself through my own fashion and not having to worry about it. I feel one hundred percent myself now."
The decision to open up, Flores said, is motivated by a bigger purpose. 
"I just think of having younger queer kids look at somebody who's on a high-profile stage and not using it," Flores said in the interview.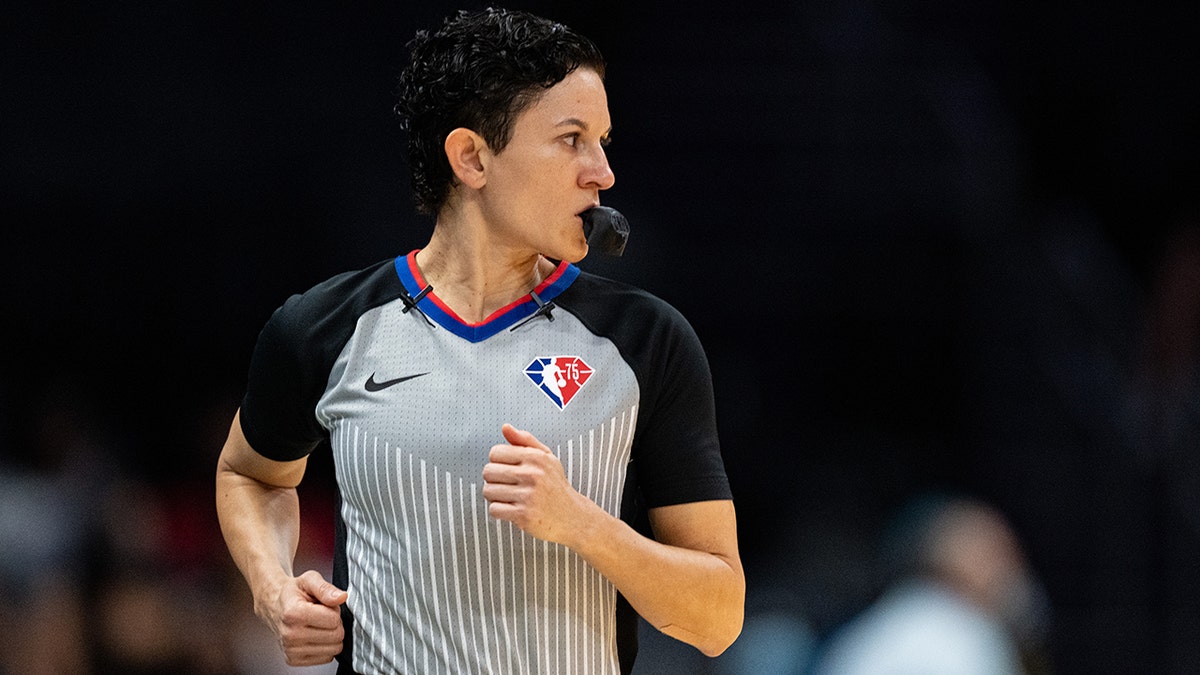 "And I'm not using the league to an advantage in any way. This is just to let young kids know that we can exist, we can be successful in all different ways. For me, that is most important—to just be a face that somebody can be like, Oh, okay, that person exists. I think I can do that."
The NBA season opens Tuesday night with the reigning NBA champion Denver Nuggets hosting the Los Angeles Lakers at 7:30 p.m. ET, followed by the Phoenix Suns at the Golden State Warriors.

here
Must See
Oklahoma City Thunder guard Josh Giddey is being investigated by law enforcement in California...

Iowa Hawkeyes quarterback Cade McNamara is in a unique position to help his team...

There simply is nothing better than college football. If there was ever a doubt...