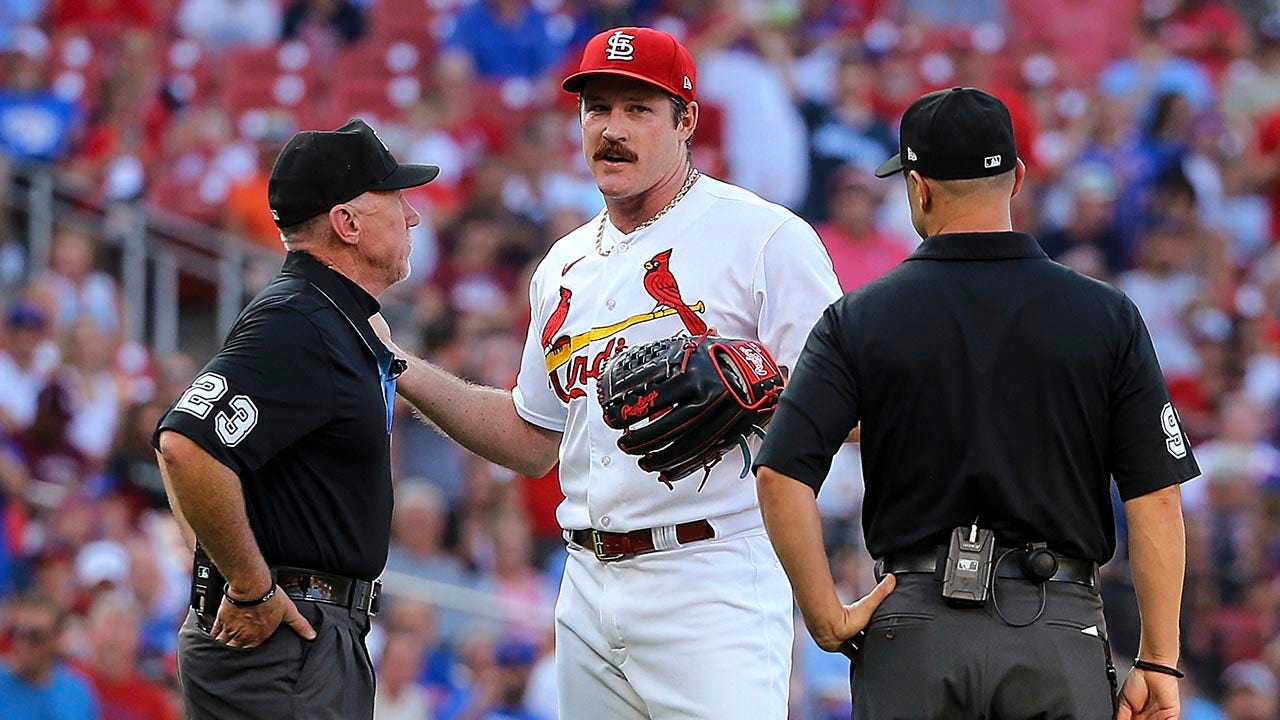 The rivalry between the St. Louis Cardinals and Chicago Cubs proved Thursday night that it still holds strong even as the two National League Central division teams have had off years.
The game got a bit hectic in the top of the first inning of the game.
With two outs, Cardinals starting pitcher Miles Mikolas was facing off against Cubs batter Ian Happ. Mikolas was trying to end the inning by retiring the side in order. On one of Mikolas' first pitches, Happ offered at it, and his long swing hit catcher Willson Contreras in the back of the helmet.
Contreras, who was bleeding from the head, left the game after being checked out. Happ and Contreras hugged it out, and it did not appear there were any hard feelings.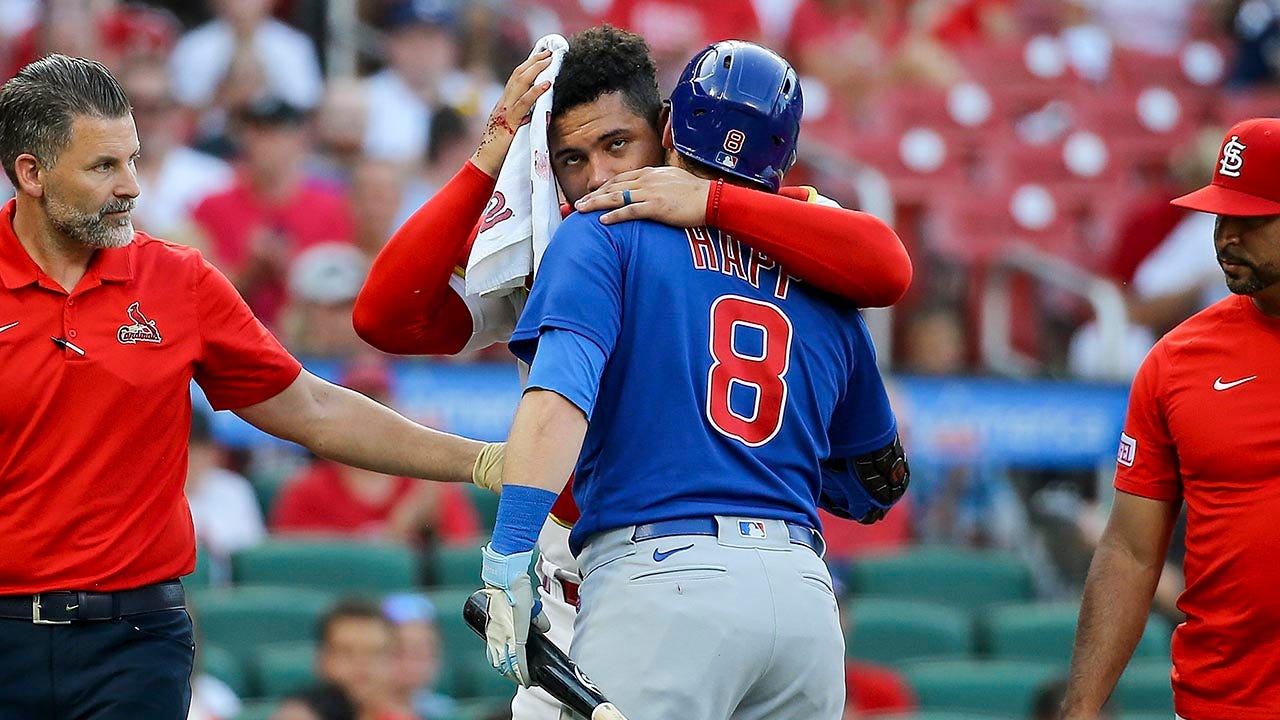 On the next pitch, Mikolas threw up and in on Happ. He then nailed Happ in the back on the next pitch.
CHAOTIC BRAWL ERUPTS BETWEEN FANS IN LUXURY SUITES DURING WHITE SOX GAME
The umpires convened and determined to eject Mikolas.
"Come on, you gotta be kidding me," Bally Sports Midwest broadcaster Brad Thompson said. "You have got to be kidding me. Have a little feel for baseball. Have a little feel for the game. That's awful."
Mikolas left after 2/3 of an inning. Cardinals' manager Oli Marmol came out to argue and was also sent back to the clubhouse.
The Cubs then unloaded on the Cardinals' bullpen. The Cubs scored three runs in the first, and it was downhill for the Cardinals from there.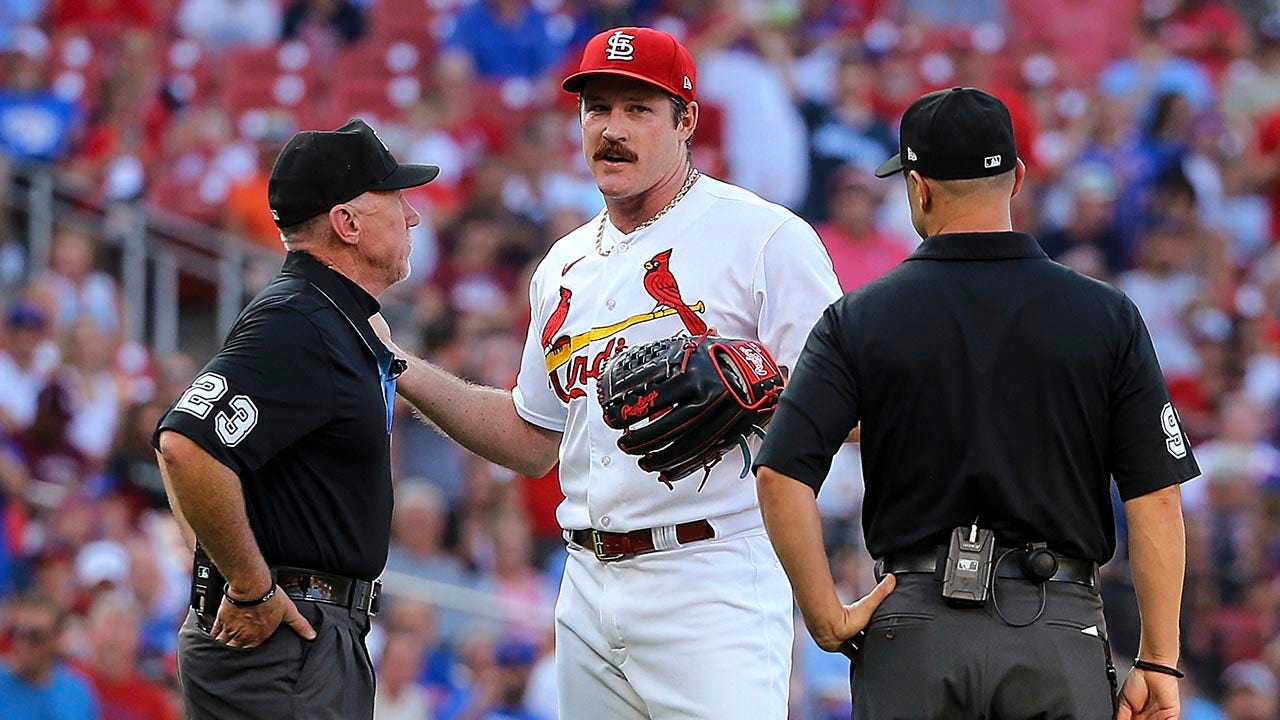 Chicago won 10-3.

here
Must See
After a 3-0 start to the season that took over the conversation in the...

For the second week in a row, Deion Sanders and the Colorado Buffaloes enter...

Buffalo Bills safety Damar Hamlin is expected to be active for the first time...