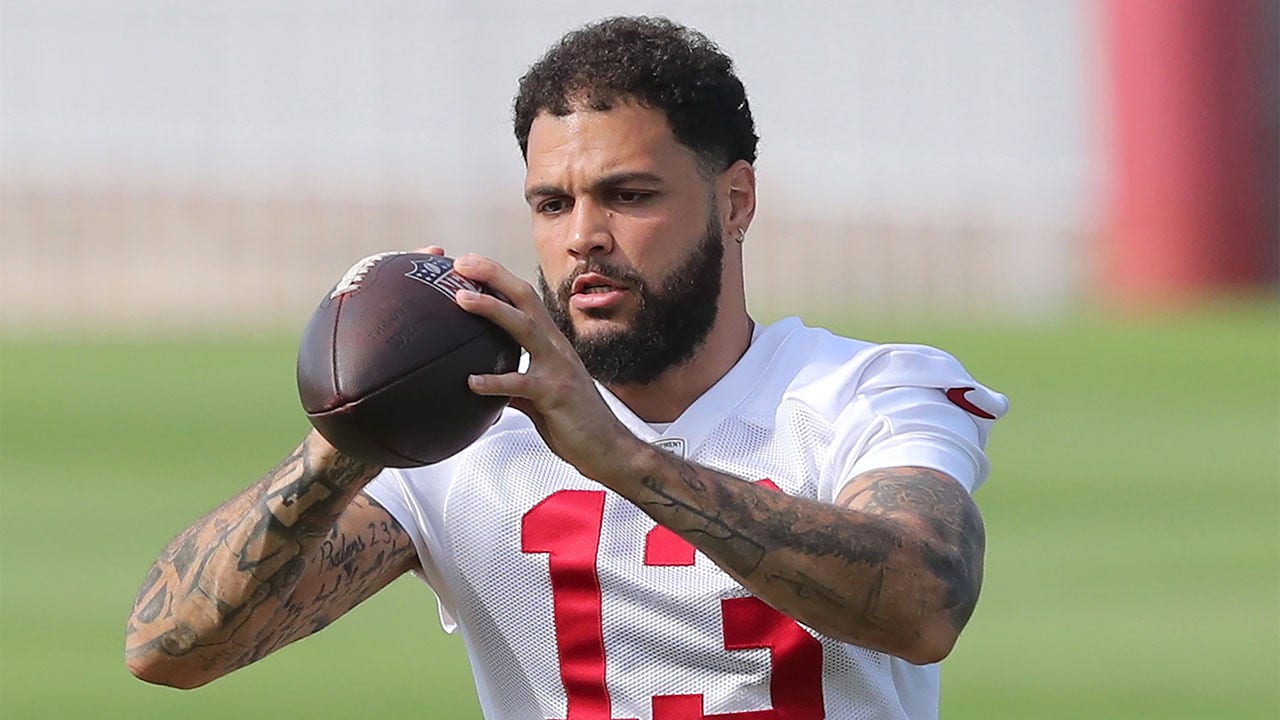 Tampa Bay Buccaneers wide receiver Mike Evans will have a new quarterback for the 2023 NFL season, but that isn't stopping the four-time Pro Bowler from thinking big. 
Evans has 1,000 receiving yards in each of his nine NFL seasons, making him the first player to do so in his first nine years in the league. 
Now, Evans is setting his sights on a loftier goal. 
JAGUARS OFFENSIVE LINEMAN SUSPENDED 4 GAMES FOR PERFORMANCE-ENHANCING DRUGS
Jerry Rice owns the record for consecutive seasons with at least 1,000 receiving yards, going over the marker every year from 1986 through 1996. 
"I think about it. It's right there, so I'm gonna definitely try to go get that," Evans told KPRC 2 Houston. "I'm already one of one right now. I hope I can pass the great Jerry Rice and his record. Obviously, nobody will pass his records, probably like ever, total. But that 1,000-yard streak would be cool to have."
Rice also holds the record for the most 1,000-yard seasons in a career, with 14. 
"I should get 1,000 yards if I'm healthy every year," Evans said. "It ain't that. I want to be one of the tops in the league, I want to be winning games. That's what I care about."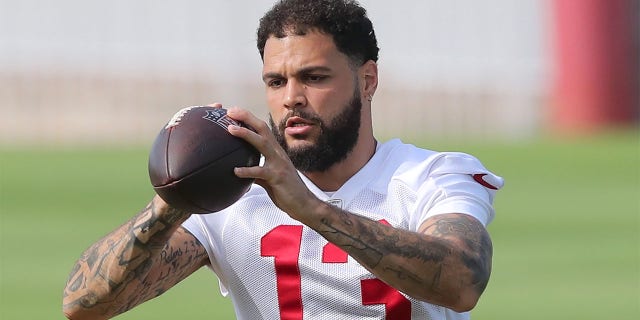 Evans will be entering his first season without Tom Brady throwing him passes since 2019 after the seven-time Super Bowl champion retired in February. 
2018 first-overall pick Baker Mayfield and 2021 second-round pick Kyle Trask will be competing in training camp for the starting job. 
Mayfield signed a one-year deal in Tampa Bay after a 2022 season in which he played for the Carolina Panthers and the Los Angeles Rams.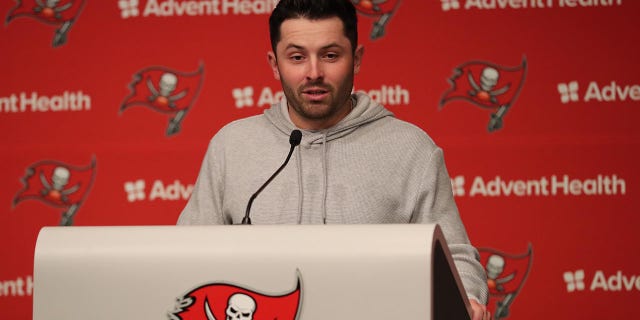 Mayfield was released by the Panthers after starting just six games, but signed with the Rams and went on to start four games for LA. 
"Listen, I'm never going to be Tom Brady," Mayfield said at his introductory press conference, according to ESPN. "There's a reason he's won so many Super Bowls. He's the greatest of all time. There's no doubt about that. I'm not going to try to be Tom. I'm going to be me. That's what has gotten me to this point. We're going to do it differently, but that's what makes this league so special. Everybody puts their own touch on it."
Tampa Bay kicks off training camp on July 30th. 

here
Must See
Michigan State University announced Wednesday that football coach Mel Tucker has officially been fired...

The trade that everyone has been talking about all summer finally happened. Damian Lillard...

Calgary Flames assistant general manager Chris Snow, who was diagnosed in 2019 with amyotrophic...