Tampa Bay Buccaneers punter Jake Camarda decided to swing his helmet and hit Buffalo Bills defensive end Greg Rousseau in a wild scene that unfolded on "Thursday Night Football."
With 7:40 left in the second quarter, Camarda held the ball for placekicker Chase McLaughlin, who stepped into a 57-yard field goal and banged it through the uprights to make it 10-3 in favor of the Bills. 
But, as the Prime Video broadcast showed the ball split those uprights, tons of whistles came from referees back near the line of scrimmage. When cameras panned back to the players, a skirmish was ongoing between the Bucs and Bills. 
As referees tried to break it up, Camarda was seen taking off his helmet and hitting Rousseau right on the head as he swung it around. 
Rousseau quickly took exception as he tried to walk up to Camarda, who had his hands in the air. 
FALCONS TAKE DOWN NFC SOUTH RIVAL BUCS ON WALK-OFF FIELD GOAL
A flag was on the turf during the play, but after deliberating, referees ended up scrapping any call with no penalties being issued to either team.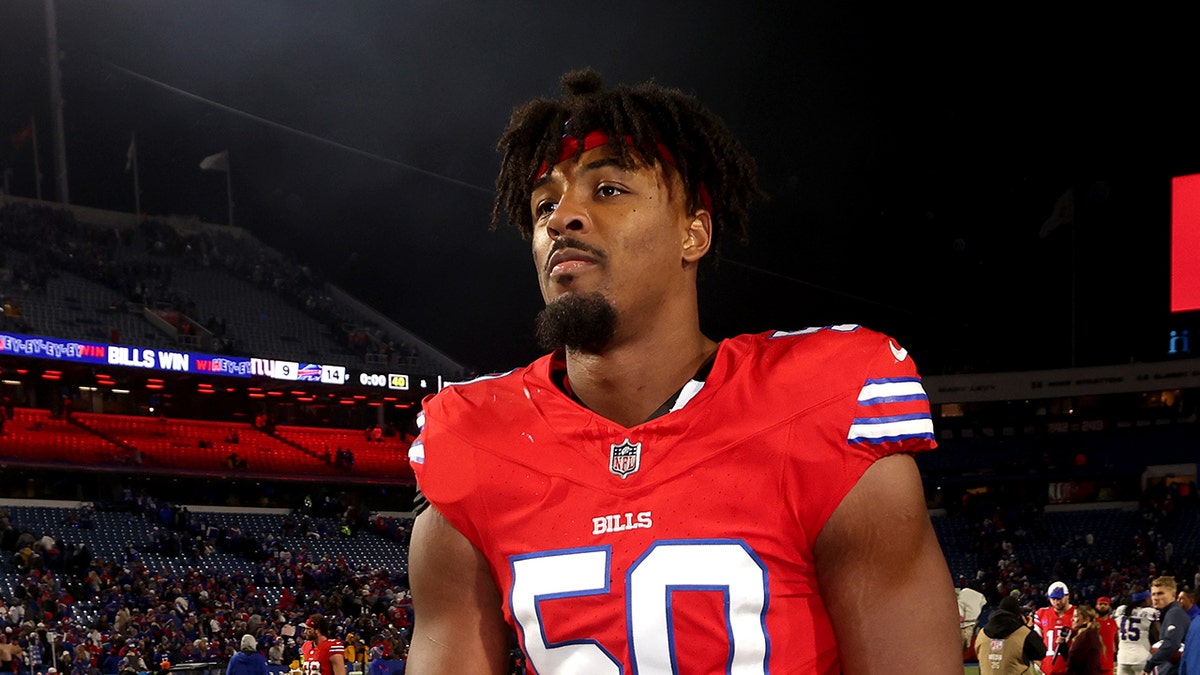 It's never a good thing when helmets are being tossed around in any level of football, as we've seen some ugly situations unfold because of that. 
A prime example is Cleveland Browns defensive end Myles Garrett hitting Pittsburgh Steelers quarterback Mason Rudolph with his own helmet in 2019, resulting in a six-game suspension. 
This, of course, wasn't as serious of a hit by Camarda, but Bills fans couldn't believe nothing was called on him.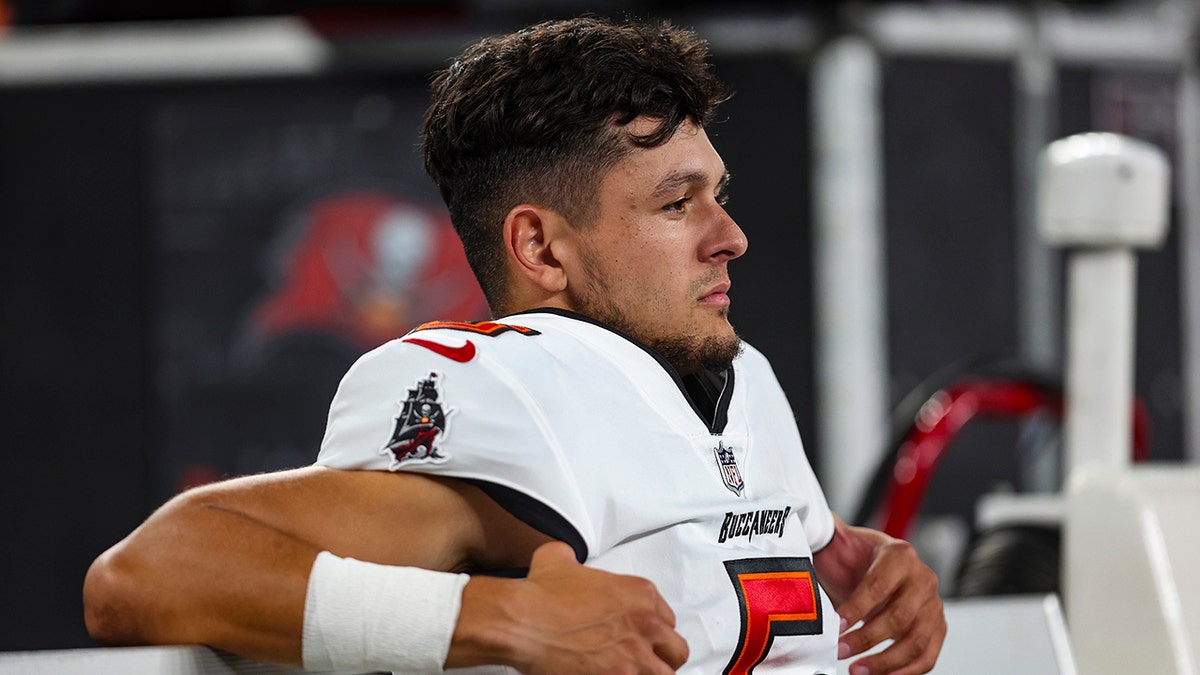 Camarda is one of the best punters in the NFL this season, owning the league's best yards per punt average at 52.9 as well as the NFL's longest punt of 74 yards. He's in his second season with Tampa Bay after being drafted in the fourth round of the 2022 NFL Draft out of Georgia. 

here
Must See
Oklahoma City Thunder guard Josh Giddey is being investigated by law enforcement in California...

Iowa Hawkeyes quarterback Cade McNamara is in a unique position to help his team...

There simply is nothing better than college football. If there was ever a doubt...