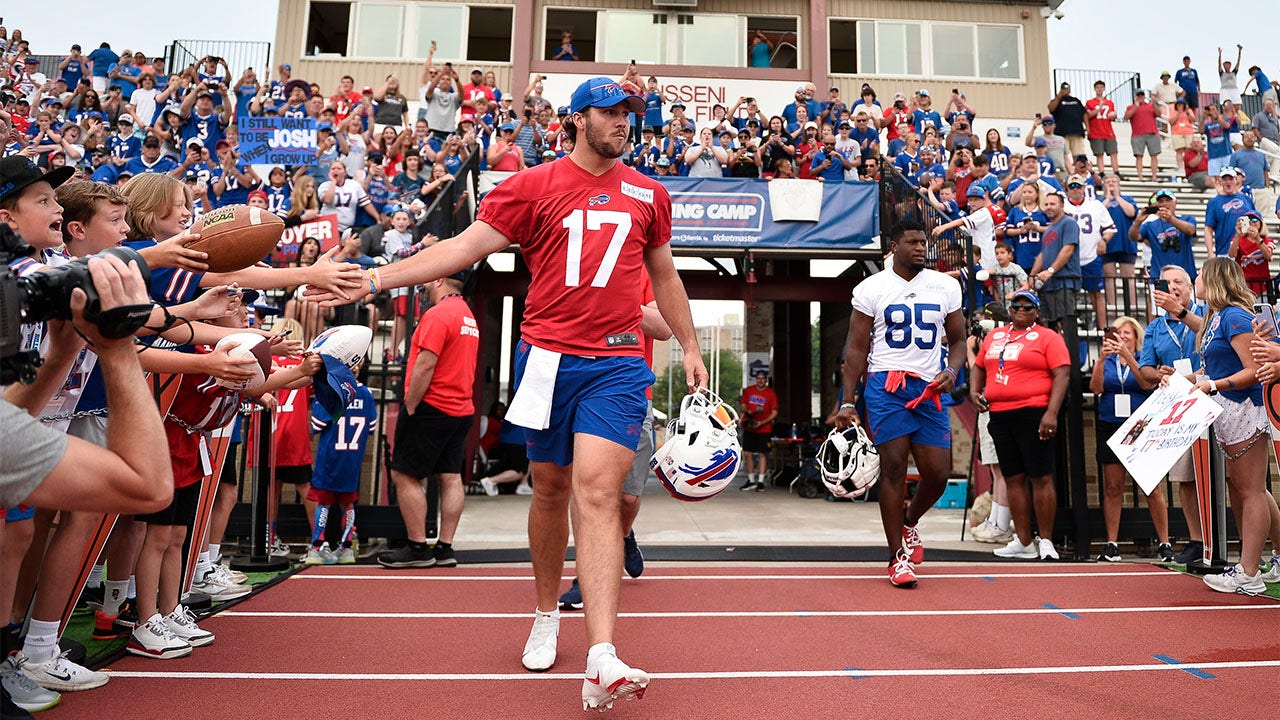 The Buffalo Bills took the field Wednesday for the first day of training camp, and one young fan had an interaction she won't forget anytime soon.
Quarterback Josh Allen, who is coming off a Pro Bowl selection in 2022, was walking through a horde of fans when a young fan stopped him.
"My sister loves you. Can you please hug her or something?" the fan asked Allen as he pointed toward a group of autograph seekers. "She's right over there in the bucket hat. She's literally crying."
GIANTS SIGN OFFENSIVE LINEMAN ANDREW THOMAS TO RECORD-SETTING CONTRACT EXTENSION
Allen then made the young girl's day, giving her a hug before signing her jersey.
The Bills shared a video on Twitter showing the young girl's reaction after meeting Allen. 
The Bills opened training camp on Wednesday at St. John Fisher University in Pittsford, a suburb of Rochester, New York, after failing to reach the AFC Championship Game in 2022.
"It feels like it's been a long time since we've been able to actually go against each other and throw the football around and go full speed," Allen told reporters. "I know OTAs are kind of similar, but it's not quite this."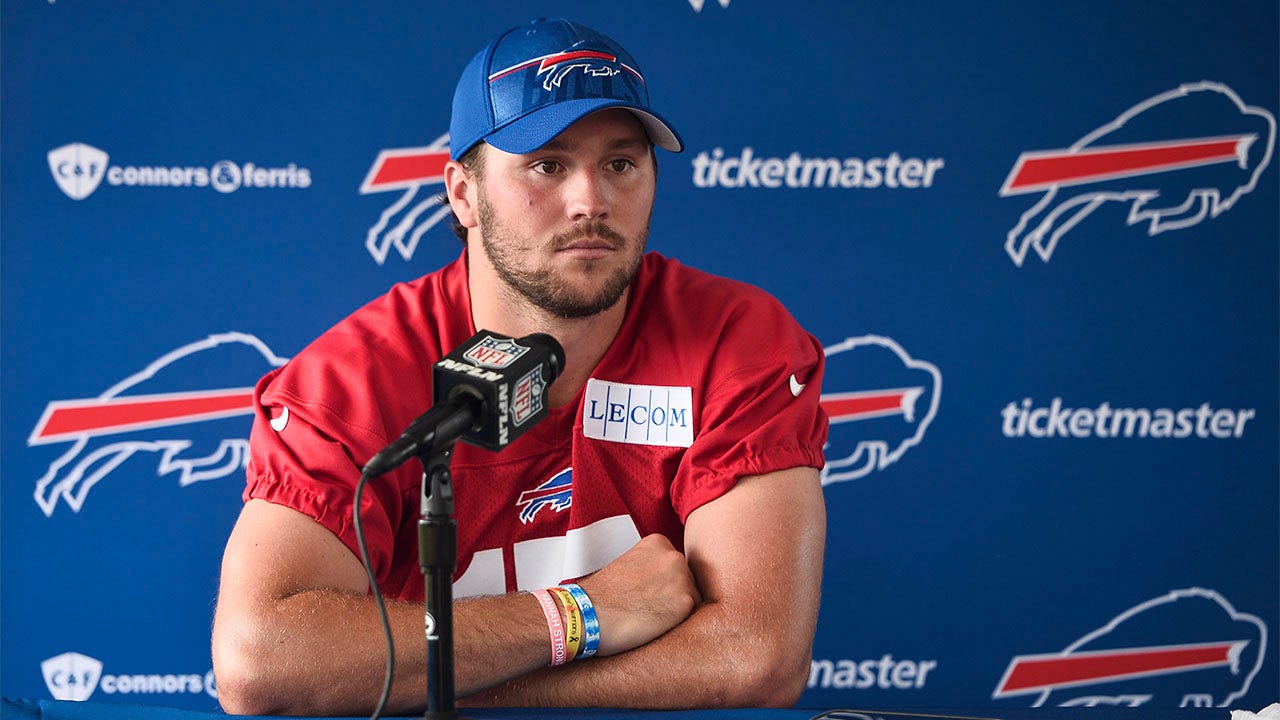 The Bills also received positive news on Wednesday when safety Damar Hamlin was declared a "full go" at camp nearly seven months after suffering cardiac arrest during a "Monday Night Football" game against the Cincinnati Bengals.
"Damar Hamlin is full go here at camp, and we are behind him 100%," head coach Sean McDermott told reporters, per NFL.com. "We'll go at his cadence."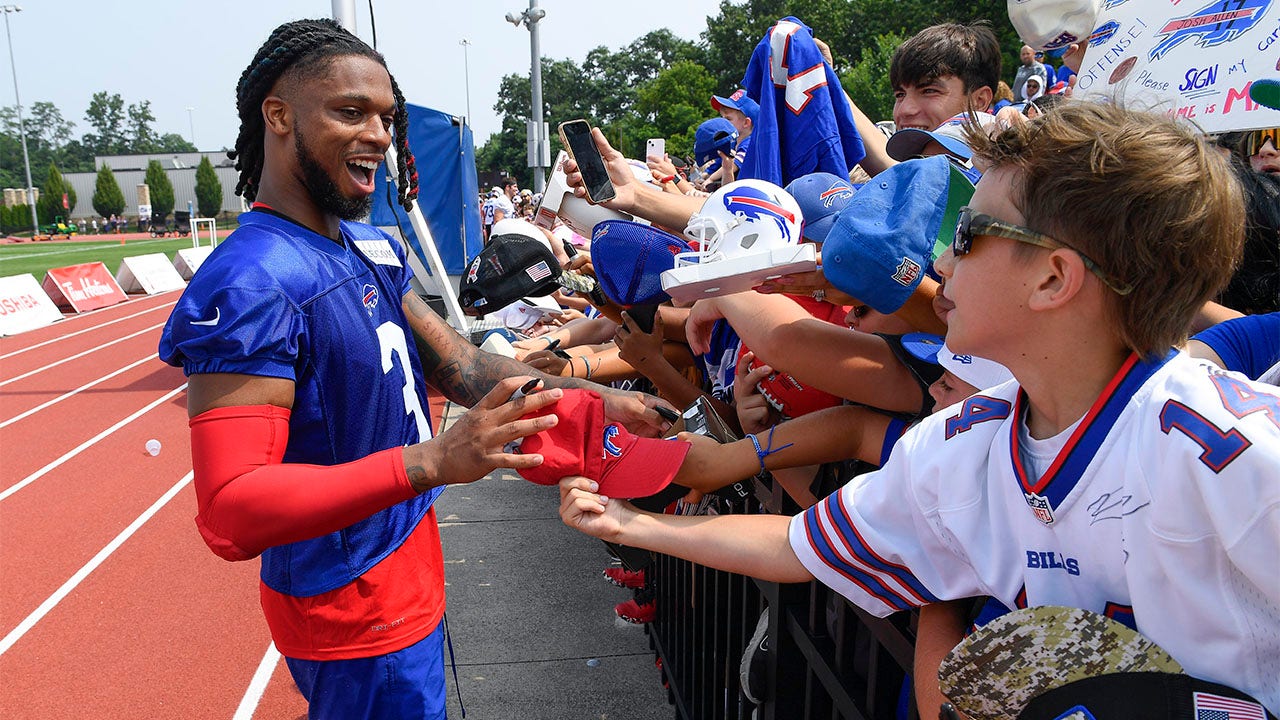 Hamlin has made a remarkable recovery after collapsing to the turf after a tackle on Bengals wide receiver Tee Higgins and needing CPR before an ambulance rushed him to the hospital.
The Bills open the 2023 season against the New York Jets on Sept. 11.

here
Must See
Unified Brainz is resolute in presenting and celebrating the exemplary careers of some of...

Miami Heat star Jimmy Butler made another interesting impression at media day on Monday...

Four of the five starters for the Suns are set. Who joins them is...