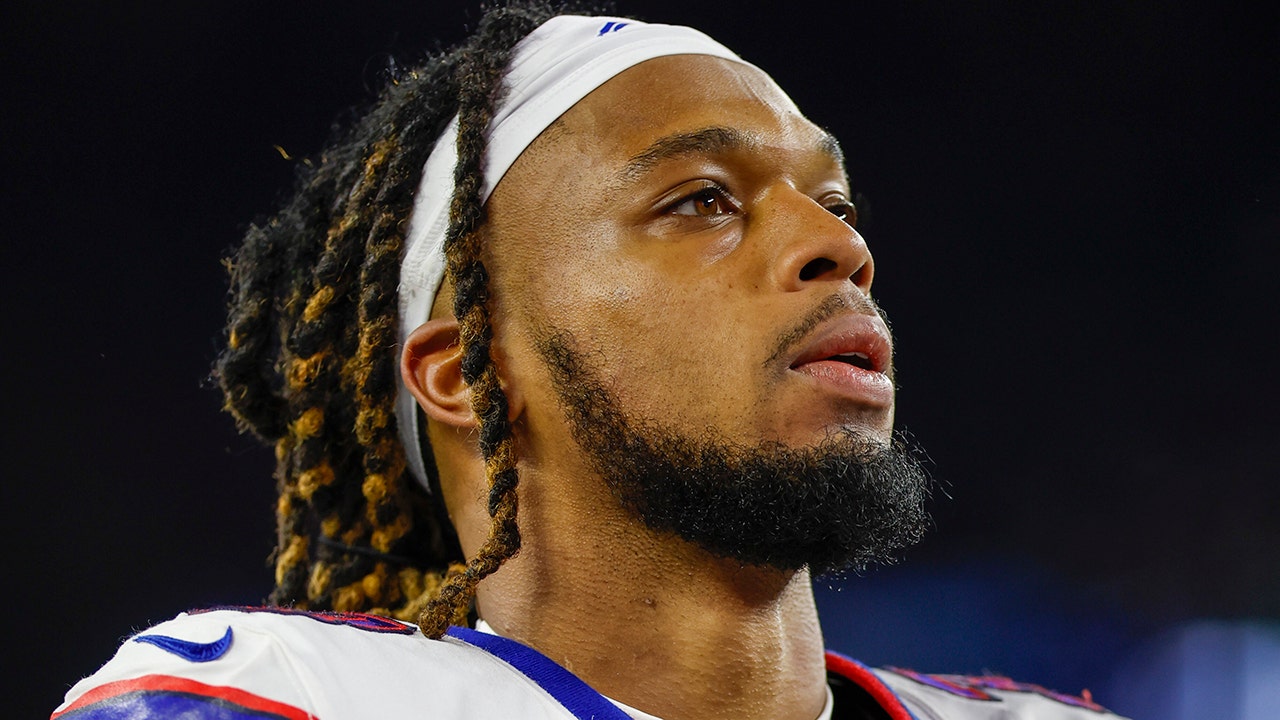 NFL Players Association Medical Director Dr. Thom Mayer gave more optimistic news regarding the status of Buffalo Bills safety Damar Hamlin on Thursday during a Zoom conference with reporters. 
The Bills issued an update via Twitter earlier in the day, saying that Hamlin "has shown remarkable improvement over the past 24 hours. While still critically ill, he has demonstrated that he appears to be neurologically intact. His lungs continue to heal and he is making steady progress."
After getting permission from Hamlin's family, Mayer updated the situation even further.
"While there's a long way to go, all signs are highly optimistic and point to what is likely a full neurologic recovery," he said. 
Mayer has been at the University of Cincinnati Medical Center, where Hamlin has been treated since Monday night when collapsed and went into cardiac arrest in a game between the Bills and the Cincinnati Bengals. Mayer couldn't say enough great things about the staff of doctors, nurses, physicians and more that have been helping Hamlin.
He also noted the three physicians who responded at Paycor Stadium, the home of the Bengals, that night.
DAMAR HAMLIN APPEARS TO BE 'NEUROLOGICALLY INTACT,' TEAM SAYS; TEAMMATE ADDS PLAYER IS 'AWAKE'
"Within 30 yards of where Damar fell, almost at the logo and 50-yard line, were three of the most highly trained and skilled emergency physicians in the world," Mayer said. "Emergency physicians, as you know, are the experts in patient resuscitation. Their names are Dr. Woods Curry; he was the airway management physician who ran the resuscitation. Dr. Jason McMullan, also an emergency physician. And Dr. Bret Betz, an emergency physician and also the team physician for the Bengals, who very kindly and aggressively came out. That three-person unit was responsible for saving his life. Period."
Mayer added that Hamlin's family was able to meet the physicians.
"That was a very grateful and tearful reunion as you might guess for all parties involved," he said.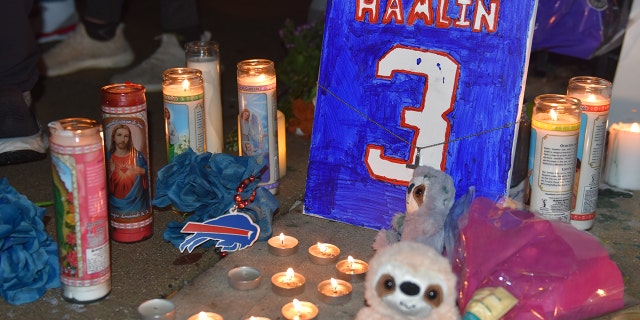 After arriving at the University of Cincinnati Medical Center, Hamlin went into their emergency unit, which is a "world leader in resuscitation science," Mayer said.
News surfaced earlier Thursday that Hamlin was able to grip the hands of his family and move his feet, while also communicating with doctors in writing due to a breathing tube still being used.
HOSPITAL PRAISES BILLS MEDICAL STAFF FOR 'TEXTBOOK EXECUTION' TENDING TO DAMAR HAMLIN
"We're in the situation where we wanted to allow him to gradually wake up as the rest of his body was healing, and last night he was able to emerge and follow commands and even asked who had won the game," Dr. Timothy Pritts said.
"When he asked did we win, the answer is yes, Damar, you won the game of life."
Thoughts and prayers have poured in for Hamlin across the sports world since Monday, which Hamlin's agency recognized Thursday.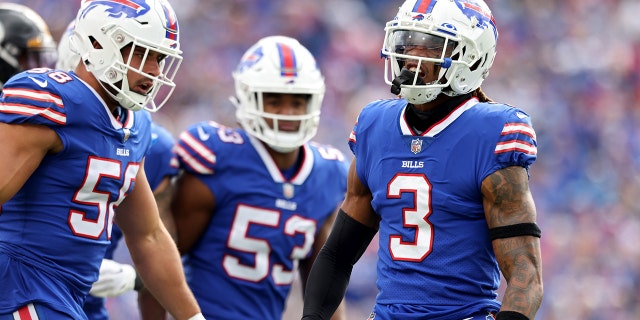 "The outpouring of support for Damar across the nation has been amazing," Agency 1 Sports said in a statement. "Thank you for the calls, messages, and emails. Damar has made substantial improvement overnight. We are so thankful for all of the first responders, doctors, and hospital staff and every one who has played a role in this process."
"Please continue to pray for Damar and we will provide updates as they are available," the statement continued.

here
Must See
INDIAN WELLS, Calif. — The sun was setting in the desert, and dark clouds...

Spring training has given players, coaches and fans a look at new rules that...

NFL free agency had a lot of good value players available. But after a...