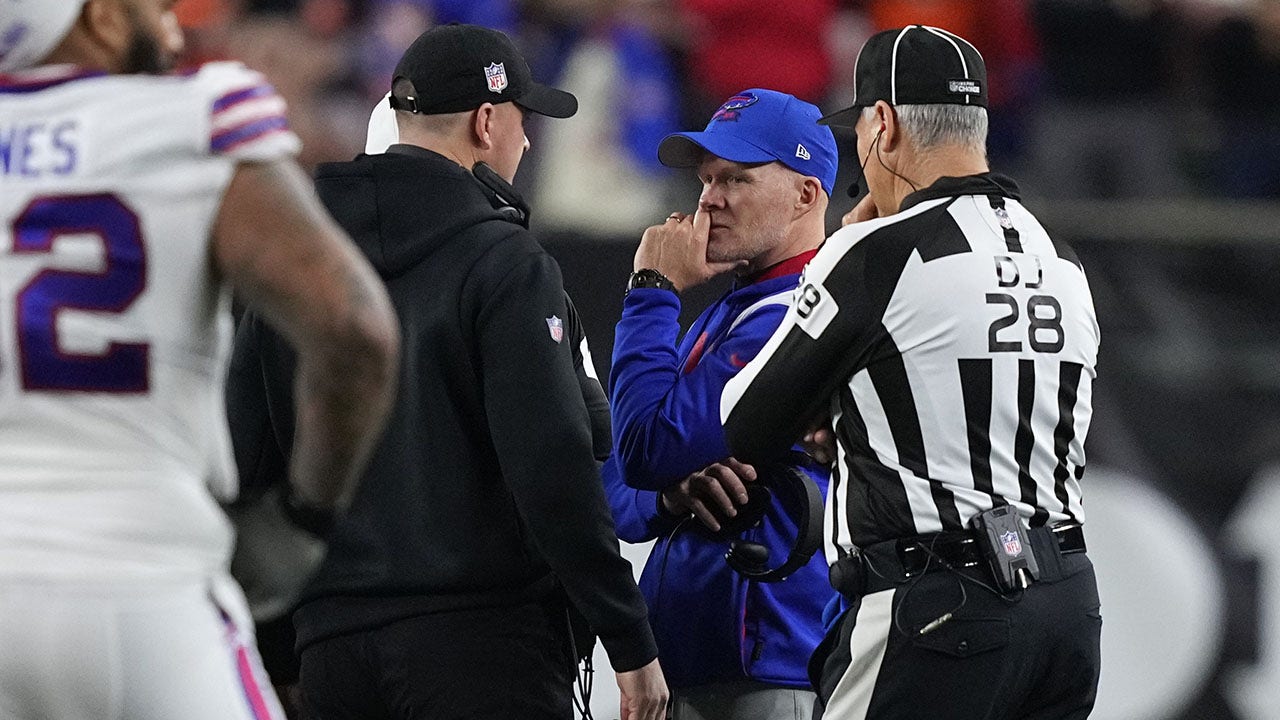 Cincinnati Bengals head coach Zac Taylor shared some details of the conversation he had with Bills coach Sean McDermott on the football field during Monday night's game.
Moments after Buffalo Bills safety Damar Hamlin left the field in an ambulance, Taylor said McDermott only had one thought on his mind.
"When I got over there, the first thing he said was, 'I need to be at the hospital for Damar, and I shouldn't be coaching this game,'" Taylor revealed to reporters on Wednesday.
Hamlin remains in critical condition at the University of Cincinnati Medical Center after the cardiac arrest, but he has shown signs of improvement, the Bills said in a statement Wednesday.
"He is expected to remain under intensive care as his health care team continues to monitor and treat him," the team said.
GIANTS' BRIAN DABOLL HONORS DAMAR HAMLIN WITH CUSTOM HAT, OFFERS PRAYERS: 'HE'S A TREMENDOUS YOUNG MAN'
After Hamlin was driven out of the stadium in an ambulance and before the game was postponed, the officiating crew walked to the Bengals sideline as McDermott was still trying to sort out what happened.
A short time later, Taylor decided to go over to Buffalo's sideline to be a part of the conversation between the referees and McDermott.
On Wednesday, Taylor praised McDermott and the Bills for their handling of the difficult situation.
"Seeing the way he handled his team just deepened that respect for him and verified everything I always thought he was about as a man," Taylor said.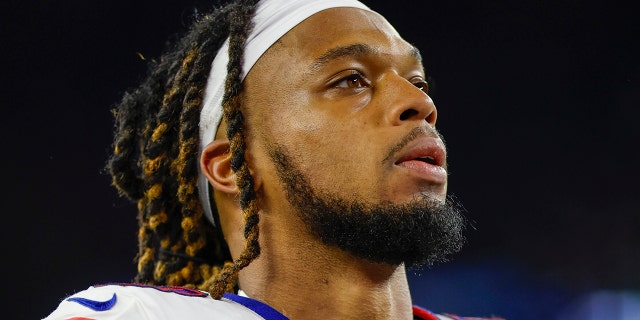 In a conference call with reporters Wednesday, NFL executive vice president of football operations Troy Vincent said all of his conversations with McDermott were solely about the players well-being.
"My communications with the club and those players has just strictly been around making sure they're OK, to check in," Vincent said. "And being able to access those resources that are available to 'em. It is tough, and coach is still battling."
NFL EXEC SLAMS NOTION PLAYERS WERE GIVEN 5 MINUTES TO WARM UP AFTER DAMAR HAMLIN INCIDENT: 'THAT'S RIDICULOUS'
Vincent and Taylor each referenced the minutes after Hamlin left the field when it momentarily appeared the game might continue, which has been debated at length since Monday.
Taylor said there were never any communication about the game resuming. He also added that in the moment, nobody was focused on whether the game was going to restart.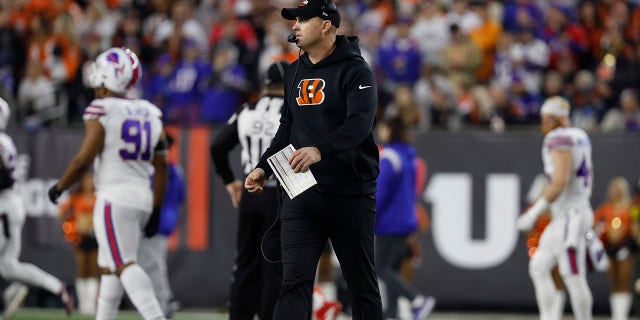 "There's so much that happened that I can't really recall," Taylor said. "My process of remembering is that's really just what unfolded. There was no push for anything to happen."
It remains unclear if the Bills-Bengals game will ever be rescheduled. The NFL said earlier this week that the "game will not be resumed this week." The focus remains on Hamlin's well-being.
NFL executive vice president for communications, public affairs and policy Jeff Miller did note that a decision will be made within the next few days.
"But there's a lot of considerations in place there and a lot of people that we want to consult with, including the clubs involved, before that decision is final," Miller said.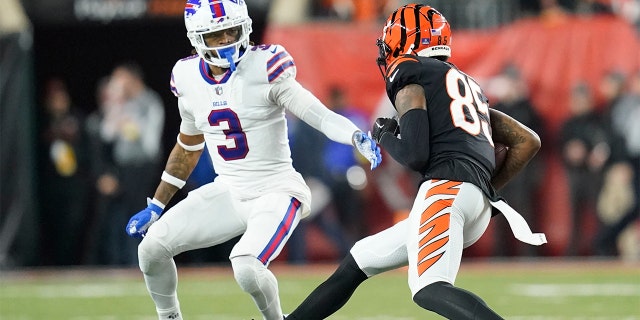 Taylor said his team is preparing to play in the Week 18 game against the Ravens. The league confirmed the game has been scheduled for 1 p.m. ET in Cincinnati.
Taylor also added that football players know the inherent risks that come with the game.
"This was a tough situation," Taylor said. "My understanding based on the information we have is it's a one in a very small chance of that happening. Players that play football know that."

here
Must See
INDIAN WELLS, Calif. — The sun was setting in the desert, and dark clouds...

Spring training has given players, coaches and fans a look at new rules that...

NFL free agency had a lot of good value players available. But after a...