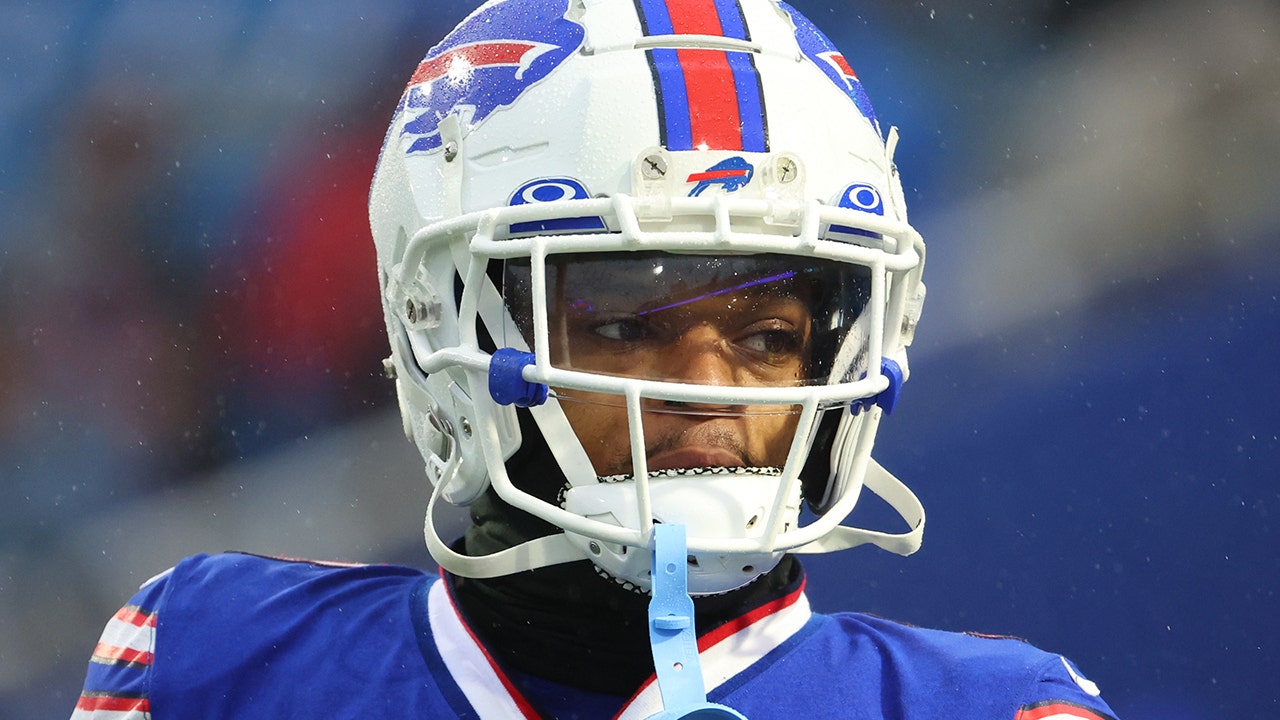 Thoughts and prayers for Buffalo Bills' safety Damar Hamlin continued to pour in on Tuesday as the second-year pro remains hospitalized following a cardiac arrest during Monday night's game between the Bills and the Cincinnati Bengals. 
Hamlin collapsed to the field in the first quarter Monday night after delivering a hit on Bengals wide receiver Tee Higgins. 
CPR was administered to Hamlin on the field before an ambulance rushed him to the hospital.
PRAYERS POUR IN FOR BILLS SAFETY DAMAR HAMLIN AFTER COLLAPSING ON THE FIELD: 'THE GAME IS NOT IMPORTANT'
The Bills provided an update on Hamlin's condition Tuesday afternoon, stating that he remains in critical condition at the University of Cincinnati Medical Center after spending the night in intensive care. 
The Bengals' organization released its own statement on Tuesday, thanking everyone for their "love and compassion" while continuing to send thoughts and prayers to Hamlin and his family.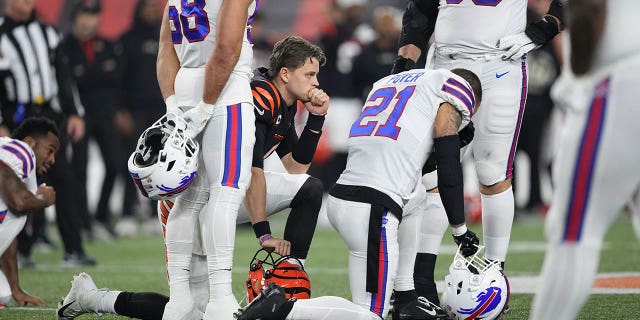 "First and foremost, the Bengals continue to send thoughts and prayers to Damar Hamlin and his family," Bengals owner Mike Brown said in a statement. "Our hearts are with everyone in this unprecedented time – what we can do is support one another." 
Brown expressed gratitude toward the players and NFL fans around the country for their reaction to the frightening scene. 
"Last night was supposed to be a great night for the NFL and a great showcase for our hometown. Instead, the human side of our sport became paramount… and in that moment, humanity and love rose to the forefront.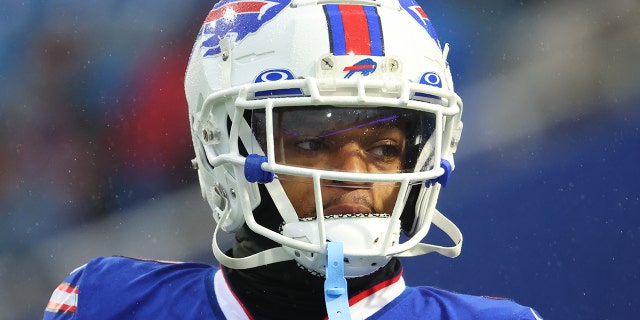 "As medical personnel undertook extraordinary measures, both teams demonstrated respect and compassion while fans in the stadium and people around the country bolstered the support for Damar and love for each other.
"The Bengals are thankful for the love and compassion shown by all. Praying for Damar."
The NFL announced Tuesday that the game between the Bills and the Bengals will not be resumed this week and that no decision has been made on the "possible resumption of the game at a later date."

here
Must See
SAN DIEGO — What once appeared to be the apex of the history of...

Free agent quarterback Lamar Jackson continues looking for a place to play, and the...

Many thought that South Carolina winning the national championship this year was a forgone...