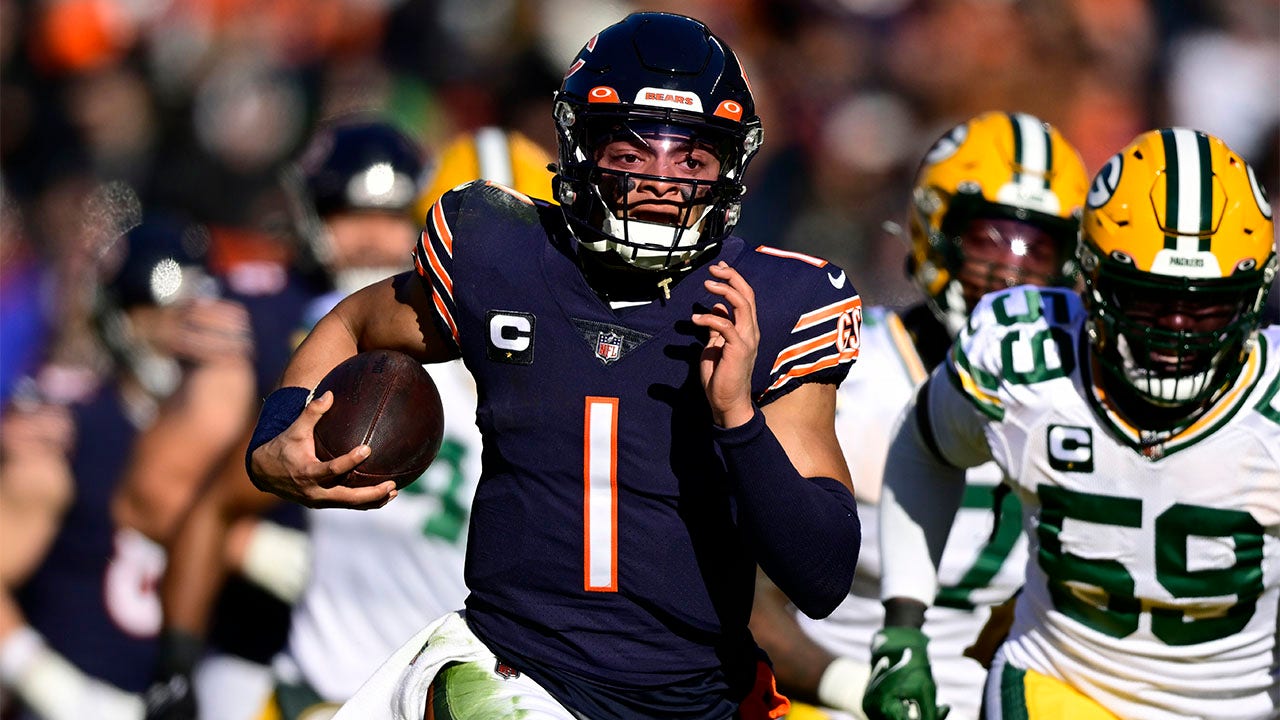 Chicago Bears quarterback Justin Fields is preparing for his third NFL season, and he already believes he's a top-five running quarterback of all time. 
Fields is coming off a season in which he rushed for 1,143 yards, the second-most rushing yards by a quarterback in a single season behind only Lamar Jackson of the Baltimore Ravens. 
Jackson rushed for 1,206 yards during the 2019 season. 
SUPER BOWL CHAMP RUSSELL OKUNG SHARES MASSIVE WEIGHT LOSS AMID LATEST WATER FAST
Fields was recently asked for his top five running quarterbacks of all time, and the Bears QB listed himself along with four other QBs. 
"Oh, I am because I definitely think I am," Fields said on the "All Things Covered" podcast when told he could list himself in the top five. 
"I'm definitely in the top five. No order, but I got to go with my boy Mike Vick, gotta go with Cam [Newton], Lamar [Jackson], of course, me, and then final… Steve Young too." 
While Fields was fantastic on the ground in 2022, Chicago's passing game struggled, finishing the season last in the NFL in passing yards per game (130.5). 
Chicago went out and acquired a receiver for Fields in the offseason, trading the No. 1 pick of the NFL Draft to the Carolina Panthers for D.J. Moore, along with a future first-round pick and two second-rounders.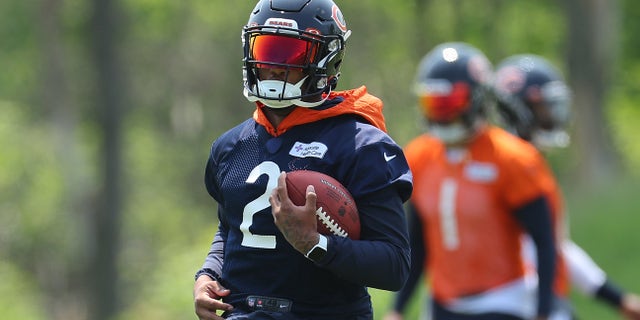 Moore has gone over 1,000 yards receiving in three of his five NFL seasons. 
"It did come quickly," Fields said in June of his chemistry with Moore, according to NFL Network. "I didn't really expect anything because it's different for each guy, but I feel like with D.J., his body language is pretty easy to read. Early on we communicated on how we want each route ran and stuff like that.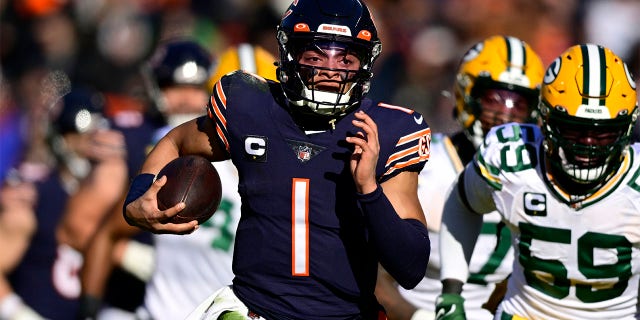 "Of course, he has a lot of experience. He's been in the league for a good period of time now. He's played a lot of football, so he knows different coverages really well. That's one thing that I was kind of impressed about with the offense coming in and just understanding, seeing coverages really well on short routes and stuff like that. He's been great. And you know, the chemistry has definitely picked up."
The Bears report to training camp on July 25. 

here
Must See
Colorado Buffaloes star Travis Hunter and Colorado State safety Henry Blackburn appeared to bury...

The NBA has a new Big Three. No, Damian Lillard isn't joining forces with...

Max Homa returned from a scouting trip to the site of this week's Ryder...