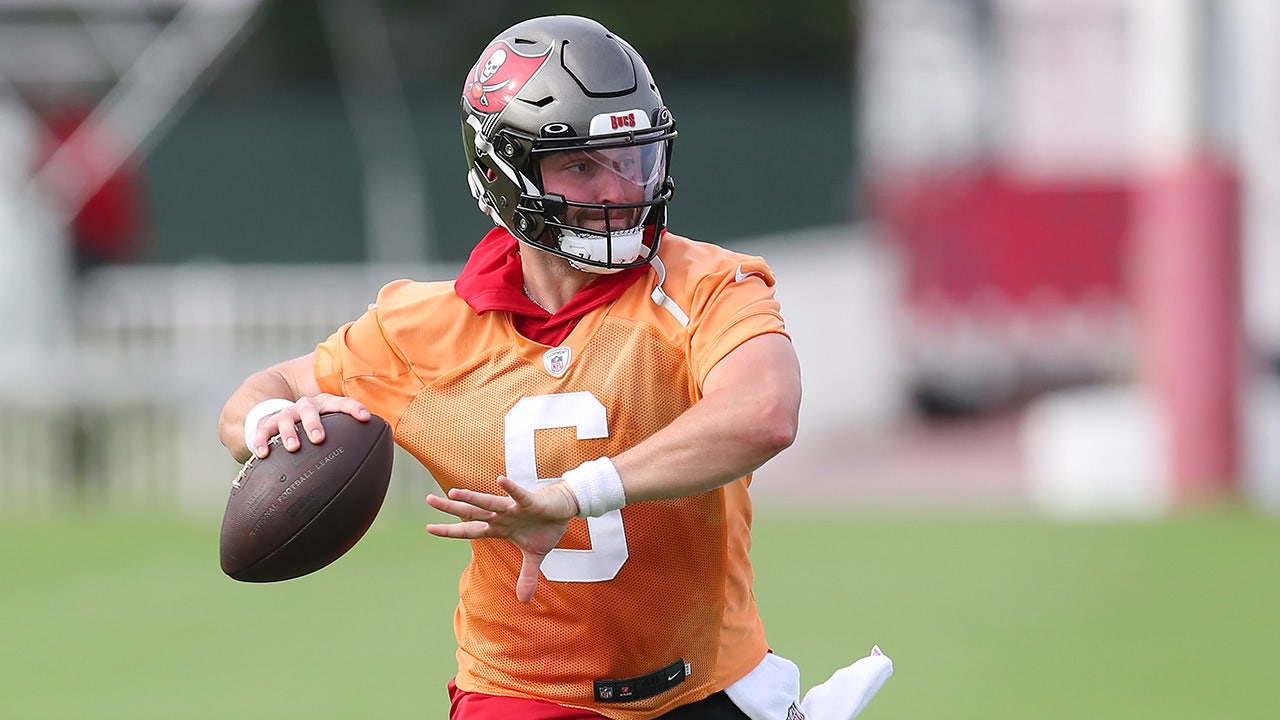 Baker Mayfield has experienced his fair share of setbacks since the Cleveland Browns selected him in the top spot of the 2018 NFL Draft.
After a four-year run in Cleveland, Mayfield requested a trade during the 2022 offseason. Last July, he was traded to the Carolina Panthers in exchange for a draft pick. But, Mayfield had a turbulent tenure in Charlotte and was benched and eventually requested his release. The Panthers granted his request and he was later claimed off waivers by the Rams.
Mayfield is now with the Tampa Bay Buccaneers and is hoping to fill the void that seven-time Super Bowl winner Tom Brady left when he decided to retire for a second time.
The Bucs have yet to announce whether Mayfield or Kyle Trask will be the starting quarterback in 2023.
Despite the loss of several key players this offseason and the uncertainty at the quarterback position, Mayfield is still confident in his abilities as he prepares for the upcoming season. 
BUCS' CARLTON DAVIS CONFIDENT EVEN WITHOUT TOM BRADY, SAYS NFL IS IN FOR 'RUDE AWAKENING'
"I don't need anyone on the outside to tell me what I can or can't do," Mayfield said, via the Buccaneers website.
"I know what I am capable of. Yeah, I mean I got hurt in Cleveland. That is why my run ended there. Then last year, it was what it was in Carolina. Everything happens for a reason. I am here now, and I am ready to go. This team, you talk about skeptics and what the narrative is around this team, I think it speaks to our veterans and the people that were a part of the run to the Super Bowl and the success that they have had recently, more so than me. I will always have a chip on my shoulder."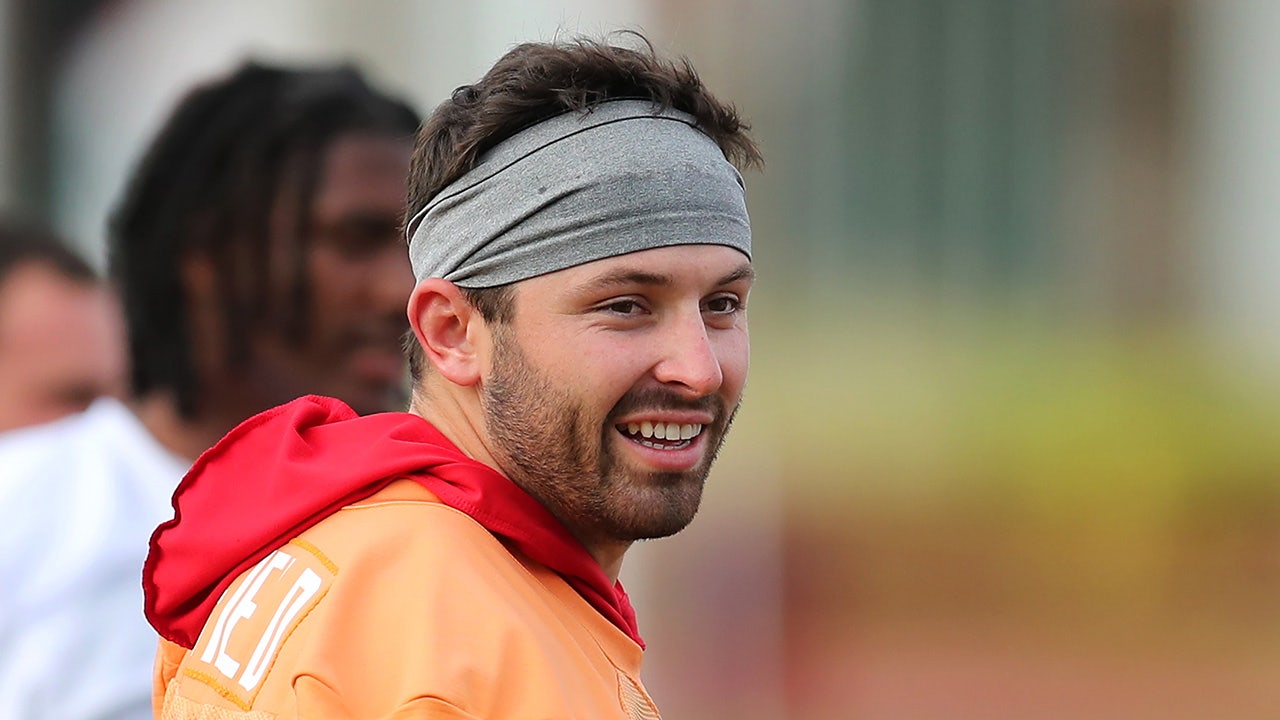 Mayfield added that he is taking a day-by-day approach as he goes through training camp with his new team. 
"That is how I approach every day, but it is good to be around a room and a group who has had that success and continues to have that mentality as well. It is a good fit, but we are going to write our own story. You cannot carry on anything from the past years. You might internalize and think about it, but nothing translates to the next year."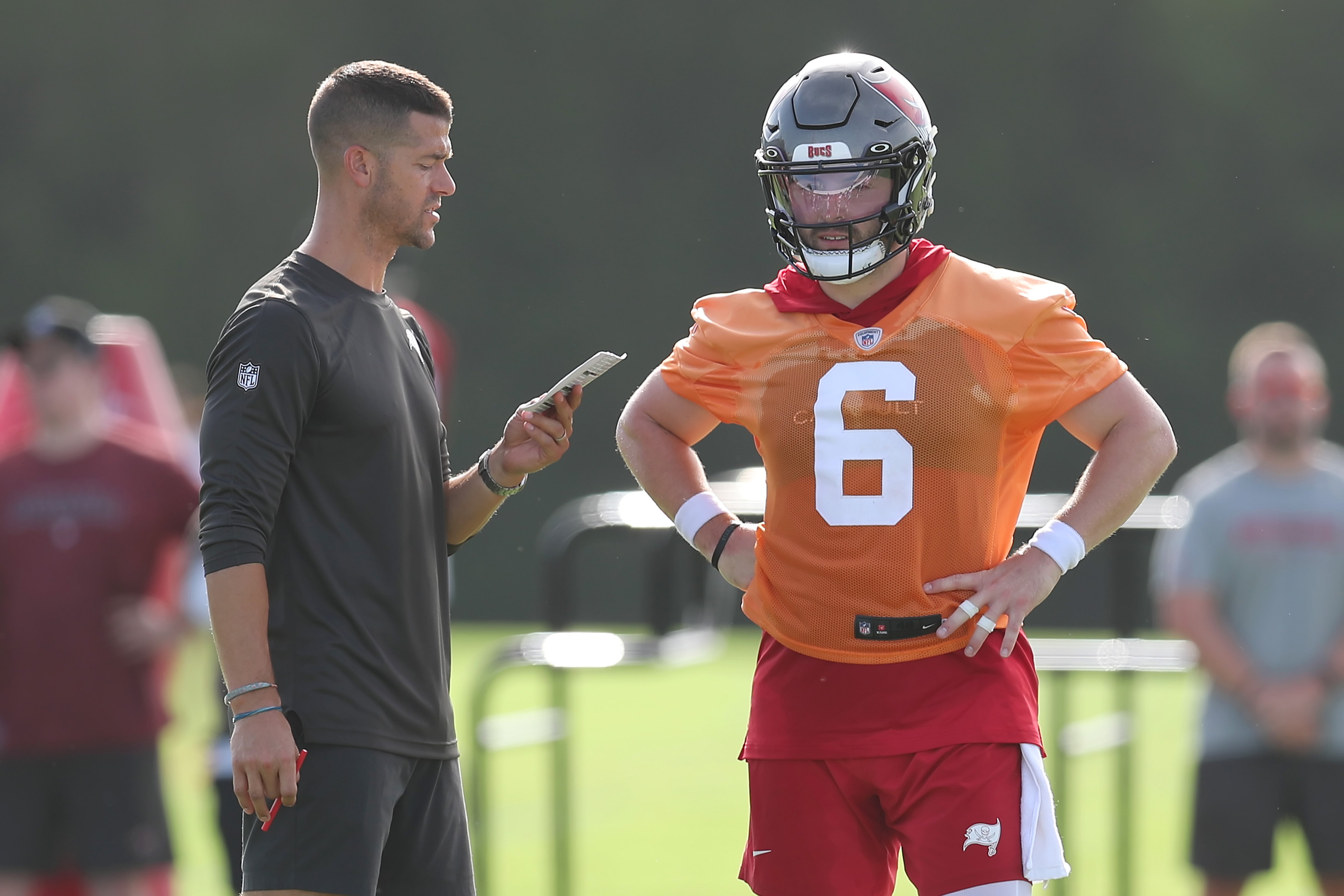 The NFC South was one of the worst divisions in the NFL last season. The Bucs won their second consecutive division title with an 8-9 record and went on to lose to the Dallas Cowboys in the wild-card round.
The team retained head coach Todd Bowles for the 2023 season. Mayfield and the Bucs will attempt to prove doubters wrong by claiming a third straight division title.
Elsewhere in the NFC South, the Saints signed veteran quarterback Derek Carr. The Panthers hope rookie signal caller Bryce Young will be the long-term answer. The Falcons added former Texas Longhorns star running back Bijan Robinson to the roster, in an effort put more talent at skill positions around second-year passer Desmond Ridder.

here
Must See
Colorado Buffaloes star Travis Hunter and Colorado State safety Henry Blackburn appeared to bury...

The NBA has a new Big Three. No, Damian Lillard isn't joining forces with...

Max Homa returned from a scouting trip to the site of this week's Ryder...