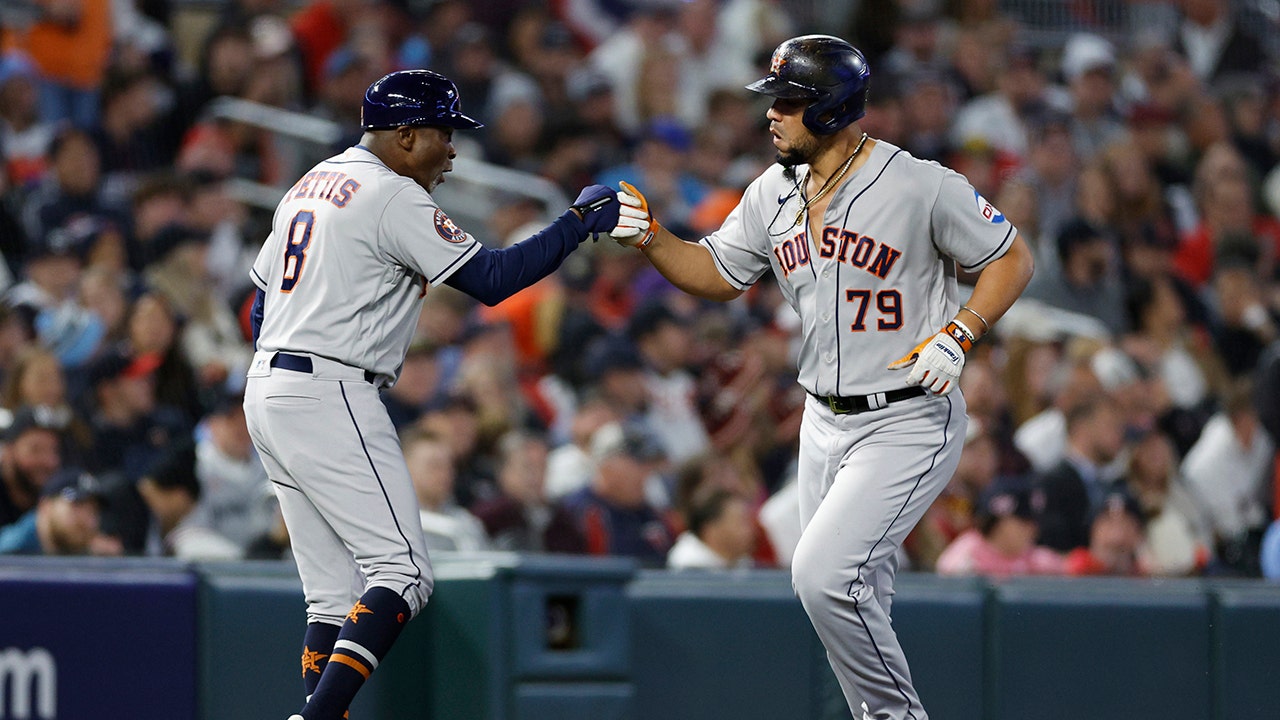 There's a belief in some MLB front offices that the postseason is a crapshoot – that's certainly not the case for the Houston Astros.
For the seventh year in a row, the defending World Series champs are off to the American League Championship Series.
Houston defeated the Minnesota Twins, 3-2, to take them down in the American League Division Series, three games to one.
Royce Lewis got the scoring going, putting the Twins on the board with a solo shot in the first. But in the top of the second, Michael Brantley answered with a solo homer of his own to tie the game.
Jose Abreu then mashed his third home run in the last two games, this one being a two-run dinger to put Houston up 3-1. Edouard Julien slugged a solo homer to cut the deficit to a run in the sixth, but that was all Minnesota would have left in the tank.
Jose Urquidy tossed 5.2 innings of two-run ball, with both of those runs scoring on the respective solo shots. Hector Neris, Bryan Abreu, and Ryan Pressly combined for 3.1 scoreless innings of relief to clinch the series. Pressly, a former Twin, struck out all three batters he faced – Jorge Polanco, Lewis, and Max Kepler – to close the series, leaving the winning run in former Astro Carlos Correa in the on-deck circle.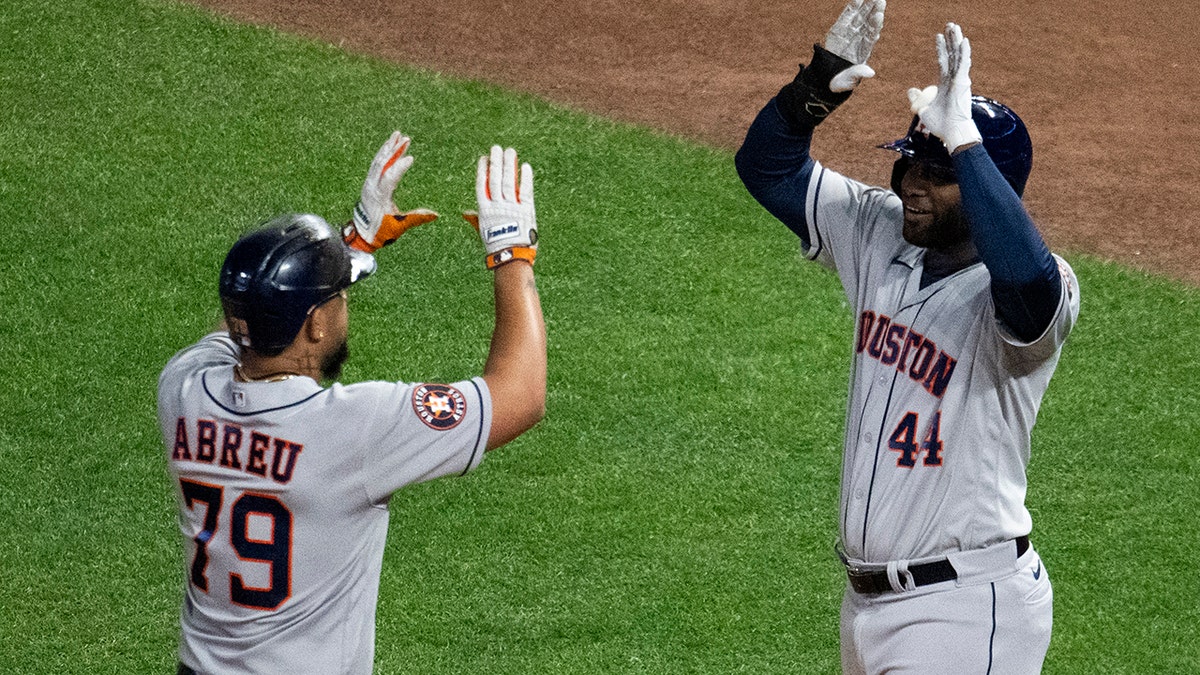 CUBS EMPLOYEE HOSPITALIZED AFTER COMING INTO CONTACT WITH 'FOREIGN SUBSTANCE' NEXT TO WRIGLEY FIELD
Minnesota went with a true bullpen game, using six different pitchers, but it was Caleb Theilbar who took the loss, as he allowed the two-run blast to Abreu.
The Astros represented the American League in both 2021 and 2022 and have made the World Series four times since 2017.
Houston faces their AL West rival Texas Rangers in the ALCS – the division came down to the final weekend of the regular season, with the Astros narrowly winning it. However, the Rangers are riding red-hot, having won each of their first five games this postseason.
The Astros are now one year away from tying the all-time record for most consecutive Championship Series played in – the Atlanta Braves played in eight straight from 1991 to 1999 (there was no postseason in 1994 thanks to the strike). Amazingly, though, that run only featured one World Series title in 1995 despite making it five times in that span.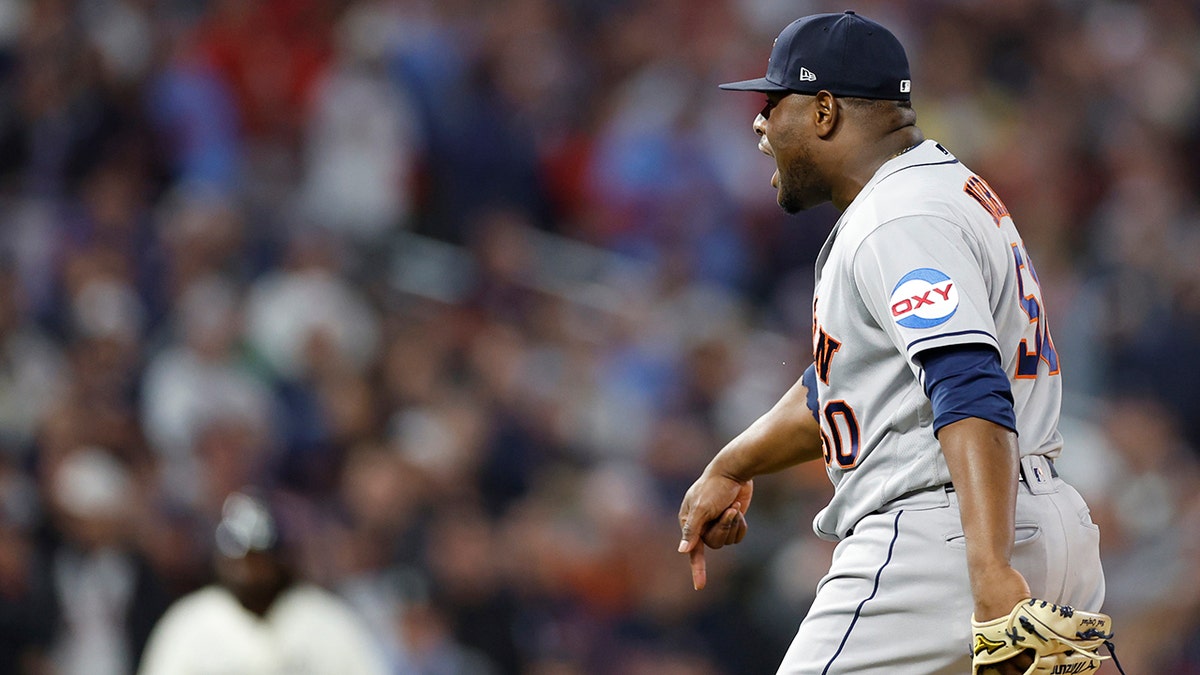 This is the first ALCS to feature division rivals since 2008.

here
Must See
Oklahoma City Thunder guard Josh Giddey is being investigated by law enforcement in California...

Iowa Hawkeyes quarterback Cade McNamara is in a unique position to help his team...

There simply is nothing better than college football. If there was ever a doubt...