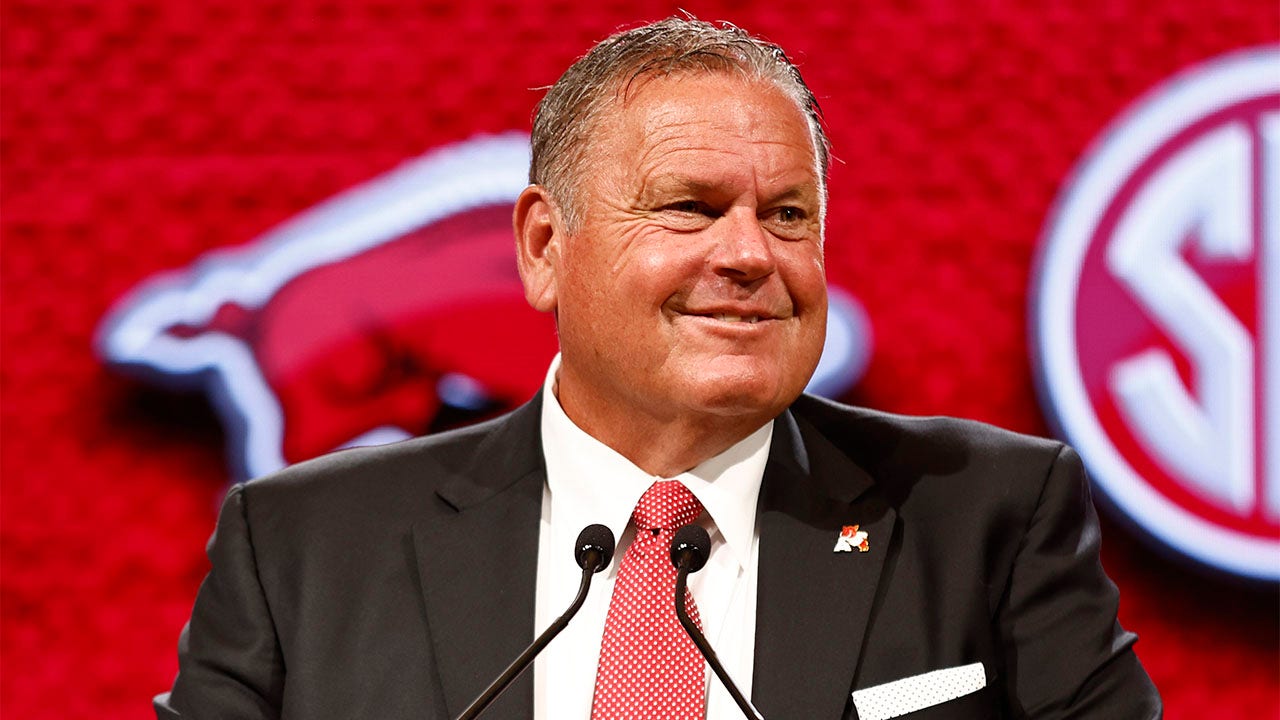 Arkansas Razorbacks head coach Sam Pittman is always good for a quality quote or two, and the fourth-year head coach did not disappoint Wednesday at SEC Media Days. 
After beating No. 23 Cincinnati in the opening game of the 2022 college football season, Pittman was asked what his "drink of choice" was to celebrate the victory. 
"I'm not promoting it, but I like some old cold beer," Pittman said. "I think I'm going to have one – not promoting it now." 
SEC WON'T TREAT 'HORNS DOWN' GESTURE AS AUTOMATIC UNSPORTSMANLIKE PENALTY, COORDINATOR OF OFFICIALS SAYS
On Wednesday, a reporter asked Pittman if his drink of choice would ever include a Hamm's Beer, and Pittman didn't miss a beat. 
"I like an old Hamm beer, but you burp a lot afterward," Pittman told the reporter. "You seem like you got a good job, man. Step it up a little bit."
Hamm's Beer was first brewed in 1865, according to the company's website.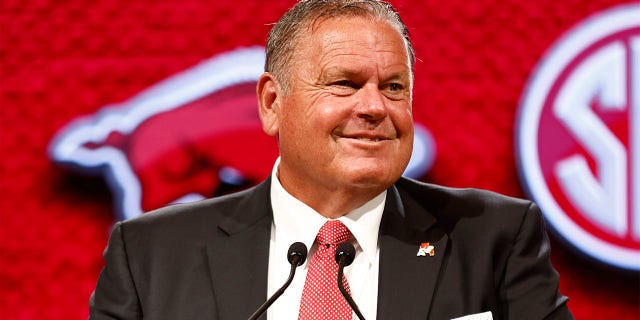 Pittman is hoping for a few more reasons to celebrate during the 2023 college football season after the Razorbacks went 7-6 in 2022.
Arkansas quarterback KJ Jefferson returns for his senior season, as does junior running back Raheim Sanders.
Arkansas will have a new offensive coordinator this season with Dan Enos running the show.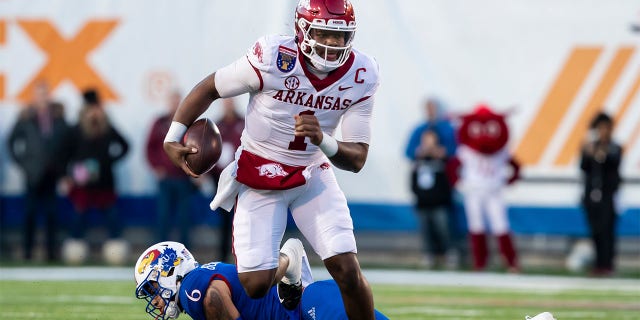 Enos served as the offensive coordinator for the Maryland Terrapins for the past two seasons. 
"I think it's going to be his best season he's had," Pittman said Wednesday of Jefferson. "Whether we run him quite as much as we have in the past, I don't know that. Maybe we throw the ball a little bit more than with him carrying it. We have to keep him healthy."
FORMER IOWA HAWKEYES OFFENSIVE LINEMAN CODY INCE DEAD AT 23
"I think he's going to be very active, but he's probably going to throw the ball a little bit more than what he has in the past," Pittman added.
Arkansas opens the season against West Carolina on Sept. 2.

here
Must See
Michigan State University announced Wednesday that football coach Mel Tucker has officially been fired...

The trade that everyone has been talking about all summer finally happened. Damian Lillard...

Calgary Flames assistant general manager Chris Snow, who was diagnosed in 2019 with amyotrophic...