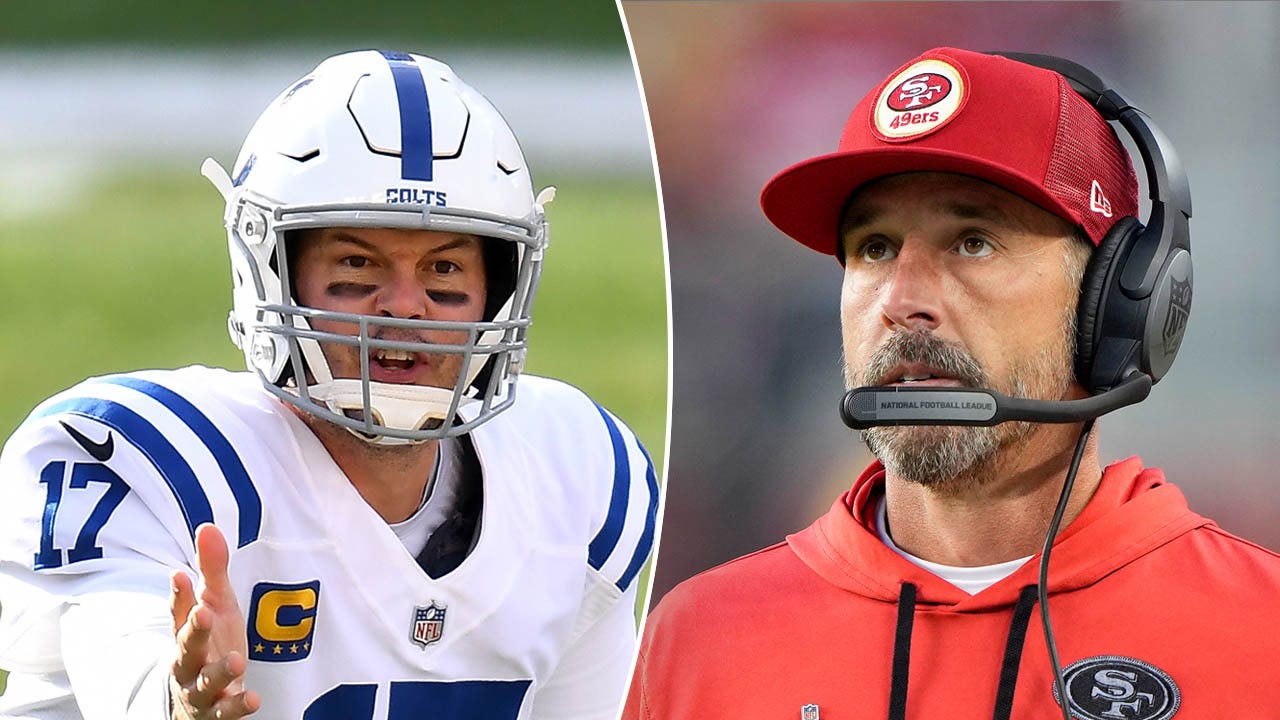 San Francisco 49ers head coach Kyle Shanahan was ready to call on former NFL quarterback Philip Rivers if the Niners had advanced to the Super Bowl this past season after seeing four healthy quarterbacks get injured through the NFC title game. 
Shanahan told reporters on Thursday that he had previously had discussion with Rivers, who last played in the league in 2020, about his contingency plan early on in the season – likely after Trey Lance suffered a season-ending injury the second game of the season. 
"He was prepared to," Shanhan said of Rivers being called out of retirement.
49ERS' KYLE SHANAHAN APOLOGIZES FOR BEING A 'JERK' TO RAIDERS' MAXX CROSBY DURING 2019 PRE-DRAFT INTERVIEW
"Now that's stuff we talked about throughout the whole year. We would've had to seen how that was for the Super Bowl, but that was the plan most of the year."
The 49ers advanced to the NFC Championship game despite a myriad of injuries at the quarterback position. Jimmy Garoppolo returned as starter, despite a rocky offseason, following Lance's injury, but he was then sidelined for the season after sustaining a foot injury that would eventually require surgery.
Third-string quarterback and the final pick in the 2022 NFL Draft, Brock Purdy was then called on. With Purdy under center, the 49ers advanced to the NFC title game but, as luck would have, Purdy tore his UCL early on in the game.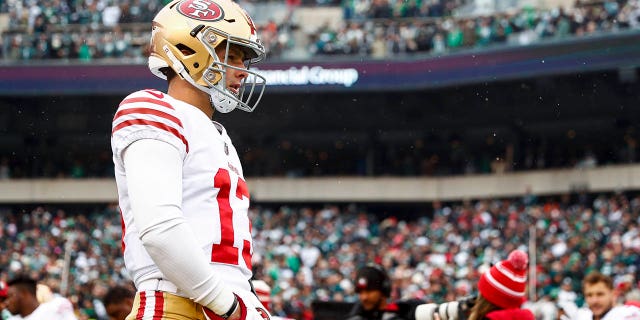 He was replaced by Josh Johnson, who later left the game with a concussion. 
In March, the legendary Chargers quarterback addressed reports of a possible comeback, clarifying that nothing ever materialized of the conversations he had. 
"I heard from a couple of teams just kind of checking in," he said at the time. 
"I didn't contact anyone, and I'm not going anywhere. I think maybe some teams, with some guys going down, may have been just looking for a contingency plan, but nothing came of it."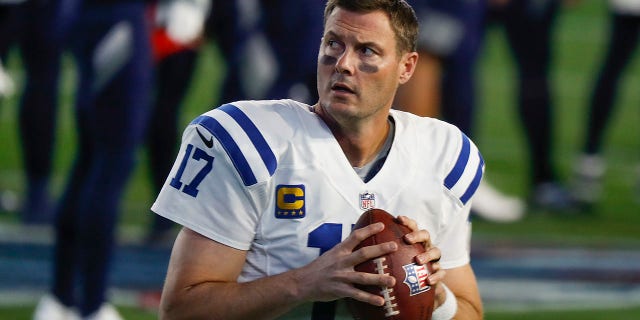 Shanahan's plans for the quarterback position this season are still underwraps, but he said Thursday that Purdy is "completely on pace" with his recovery and both Lance and former Carolina Panthers quarterback Sam Darnold have impressed during training camp. 
"I think Sam's gotten better each practice. It's his first time in this offense and I've been really encouraged with just how he spits the plays out, how he can call them, where he is now compared to the first couple of days. He doesn't seem like it's his first time going through it, so he's getting better each week, getting more comfortable and I'm excited to see him in some of these games."

here
Must See
Michigan State University announced Wednesday that football coach Mel Tucker has officially been fired...

The trade that everyone has been talking about all summer finally happened. Damian Lillard...

Calgary Flames assistant general manager Chris Snow, who was diagnosed in 2019 with amyotrophic...